Share:
Date:
Wednesday, January 6, 2021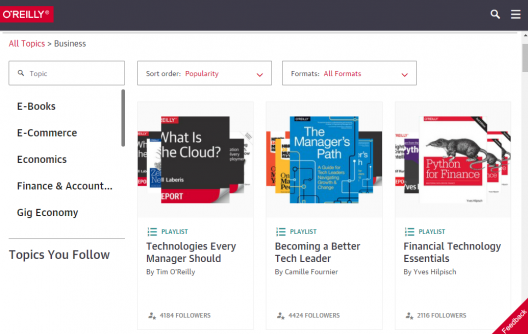 The same great online resources can now be found under a new name, O'Reilly Online Learning. The South Carolina State Library provides cardholders free access to 35K+ books, 30K+ hours of video, curated learning paths, case studies, interactive tutorials, audio books, and O'Reilly conference videos! If you're 18 or older and reside in South Carolina, visit our Get a Library Card page to register online so that you can access a world of information.
To learn more about O'Reilly Online Learning, please visit our Collections webpage.