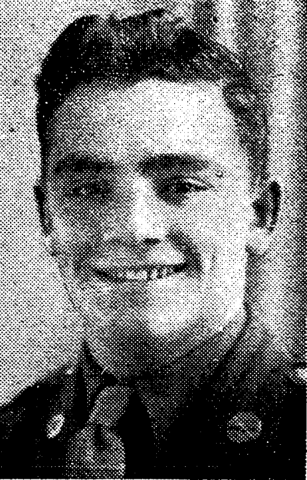 When SGT Albert Smith's letter to his former Epworth Children's Home roommate made news in South Carolina, no one expected it to reach the Netherlands where Albert is buried. But thanks to a dedicated team of librarians, the story traveled halfway across the world.

SGT Smith was born in Anderson, but moved to Columbia and entered the Epworth orphanage when he was four years old. He graduated from Epworth Orphanage high school in 1941. In his senior year, Smith won the Junior chamber of commerce award as the most outstanding football player of the year. He also played baseball and basketball.

After graduation, SGT Smith volunteered in the paratroopers and trained at Fort Benning, GA, and Fort Bragg and Camp Mackall in North Carolina. He was one of the first Allied soldiers who invaded France and parachuted into Normandy seven hours before D-Day began. SGT Smith survived his mission but was killed in action three months later on September 20, 1944. He is buried in Margraten Cemetery, the only American military cemetery in the Netherlands. For more than 73 years, gravesite adopters cared for the headstone. They knew very little about the name that is etched into the marble.

A few months ago, we partnered with the Faces of Margraten project to find information on 32 South Carolina soldiers with bleak or unknown stories. Librarians found articles about SGT Smith in the NewsBank database. Using internet technology, we sent these articles, an obituary, and SGT Smith's photo to the Faces of Margraten project. Our team solved a mystery that lasted more than seventy years.