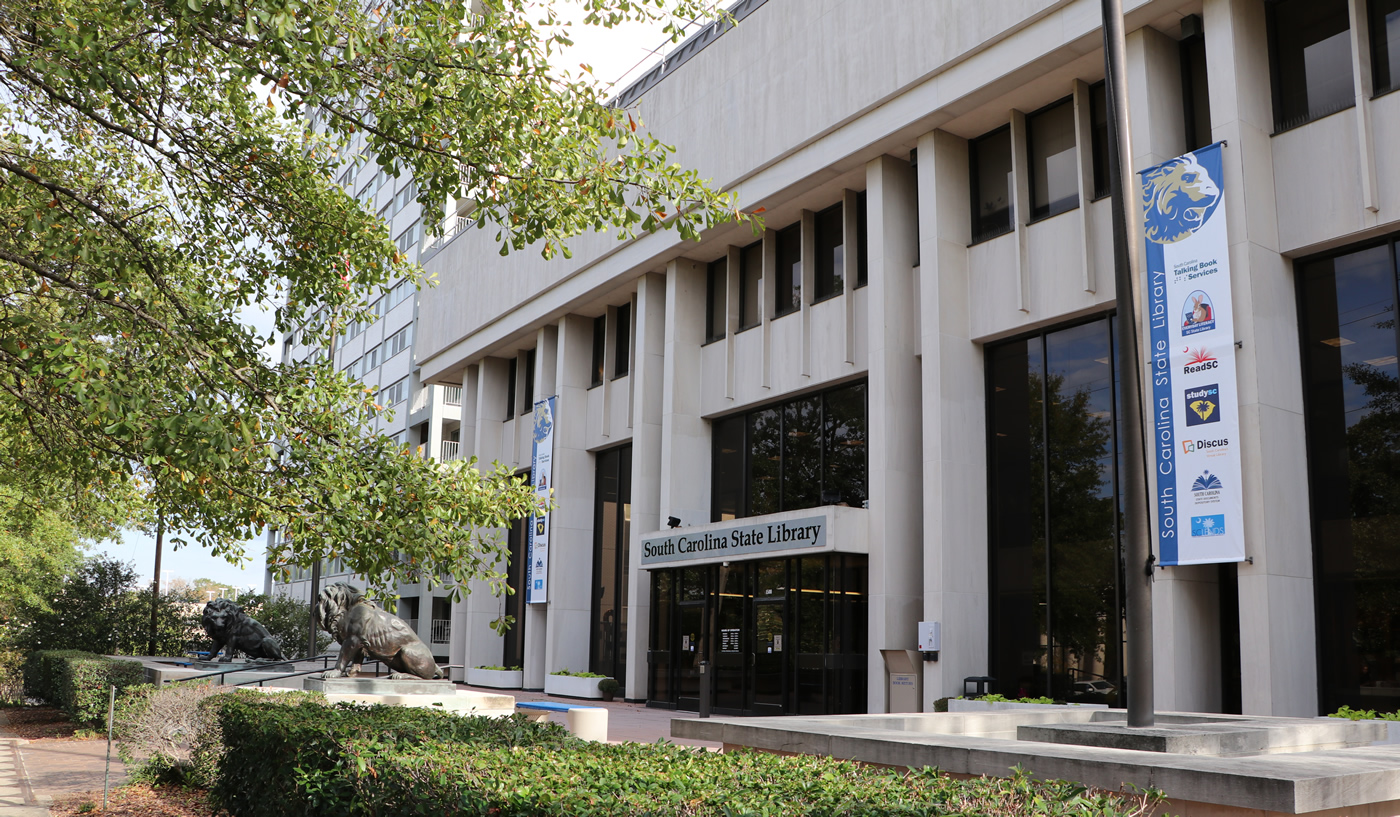 The South Carolina State Library is the primary administrator of federal and state support for the state's libraries. In 1969, as the result of action by the General Assembly, the State Library Board was redesignated as the South Carolina State Library and assumed responsibility for public library development, library service for state institutions, service for the blind and physically handicapped, and library service to state government agencies.
Vision
We develop, support, and sustain a thriving statewide community of learners committed to making South Carolina stronger.
Mission
We serve the people of South Carolina by supporting state government and libraries to provide opportunities for learning in a changing environment.
The South Carolina State Library (SCSL) serves as the primary resource center for information and library services for the state of South Carolina. The SCSL provides support and coordination for the state's public library system, which consists of a network of public libraries located across the state.
The State Library serves and supports the general public, the public library system, and state agencies and employees through various programs and services including:
Headquartered in Columbia, SC, the State Library is funded by the state of South Carolina, by the federal government through the Institute of Museum and Library Services, and other sources.
Facility
The South Carolina State Library building, located at 1500 Senate Street, was authorized by the South Carolina General Assembly in 1965. It was financed with state funds and a federal grant under the Library Services and Construction Act. Construction on the library, which was designed by architect John Califf of the firm of Geiger, Califf and Player, was begun in 1967 and completed in 1969.
Sol and Edgar
The most distinctive features of this building are the two bronze lions that flank the front entrance. These statues were designed by sculptor A. Pelzer and manufactured by the firm of W. H. Mullins in Salem, Ohio. They originally stood at the Court Inn in Camden, South Carolina. After the Inn closed in 1962, a private citizen in Camden acquired them. When they were offered for sale in the fall of 1965, the lions were purchased by South Carolina state government for use at the planned State Library building.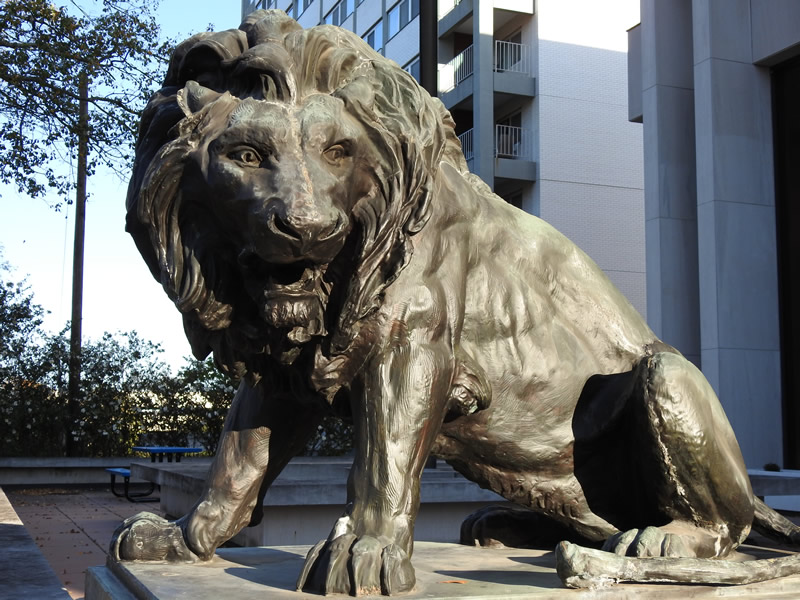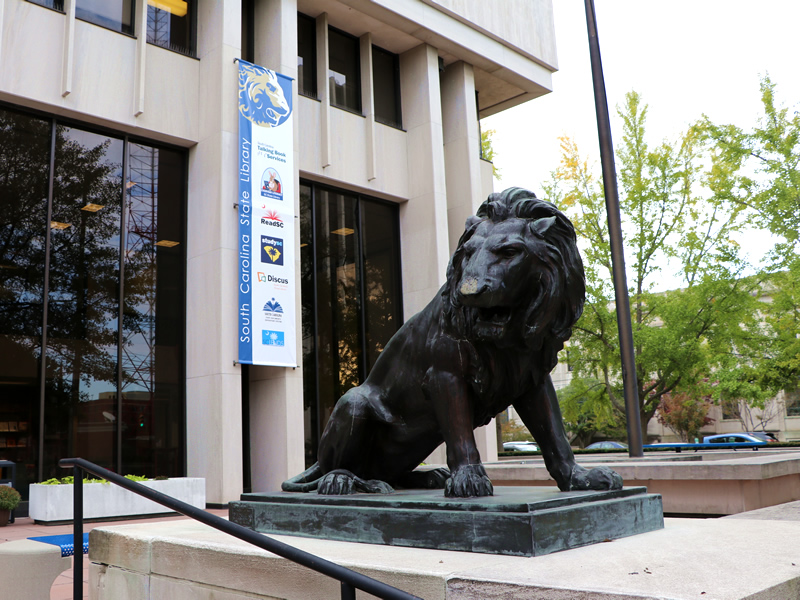 The lions were subsequently nicknamed Sol and Edgar, after two powerful state politicians, both from Barnwell County. Sol, the lion on the west side, was named for Solomon "Sol" Blatt (1895-1986), Speaker of the South Carolina House of Representatives for more than three decades. The lion on the east side was named for Edgar Brown (1888-1975), long-time President Pro Tempore of the South Carolina Senate.