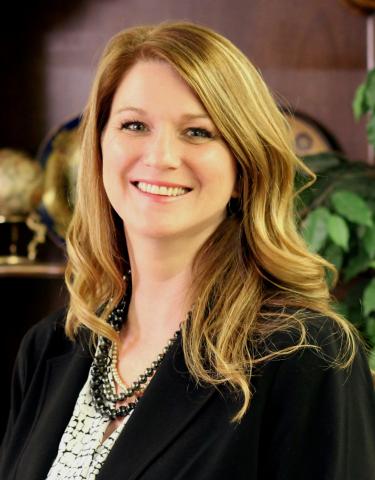 When our state was forced into a shutdown because of the COVID pandemic, South Carolina's public libraries' work did not stop. Libraries quickly transitioned to meet the immediate and emerging needs of their communities. I am dedicating this space to their creative, thoughtful work.
Libraries are part of the vital social infrastructure of a community. They are the place where people in crisis go to get support. Libraries provide access to information and resources from the mundane to life or death.
Many people who live in rural South Carolina lack basic internet access. Libraries provide personal assistance to residents and help them navigate and access essential services. Georgetown Library calls elderly patrons at home to check-in, sometimes reading them a story or a poem. Calhoun, Horry, Lee, and Marlboro Libraries call their regular patrons and make home delivery of books to keep vulnerable patrons safe. Georgetown Library produced a video in Spanish to share CDC COVID information with the Hispanic community. Anderson Library compiled links to information and resources regarding local emergency assistance, unemployment, and DHEC and CDC guides. Kershaw Library created 100 kits with all the essentials supplies to make your own masks. Calhoun Library worked with schools, social services, churches, and community volunteers to identify households that experienced hardship resulting from COVID to provide groceries and utility assistance. Over 350 individuals are currently receiving needed nutrition and help with electric and water bills.
Libraries worked hard to eliminate barriers for their patrons. Several libraries eliminated or suspended overdue fees to help residents access library resources. Dillon and Marlboro Libraries provide wireless printing and faxing with curbside pickups. Saluda Library collaborated with the school district to host bilingual school registration events to assist parents through the process.
Libraries are educational institutions. We know that children who read succeed. Libraries made sure children had plenty to read during this time. Florence Library placed over 1,000 free book boxes around essential locations such as grocery stores, gas stations, etc. The book boxes also included children's' craft kits. Kershaw Library gave away 2,000 books in English and Spanish to children and mailed an additional 450 books to children enrolled in Read to Succeed Camps. Allendale and Sumter Libraries both distributed 400 books to children. Beaufort Library distributed over 10,000 books to its community. Marlboro Library distributed 1,500 books to children and maintained 11 Little Free Libraries so that residents can conveniently and safely access books. Calhoun Library hired an Education Outreach Librarian to work with teachers to support parents and students identified as being particularly challenged by distance learning.
Libraries provided families, children, and seniors with STEM activities to encourage growth and development. Florence Library created craft kits for seniors and families. Oconee Library created "busy bags" with books for 75 children as an alternative to screen time. Williamsburg Library's Storytime-In-A-Bag and craft activities have been used over 600 times since they began the program this summer. Sumter Library provided STEM activities and books to daycare centers. Aiken, Bamberg, Barnwell, and Edgefield Libraries created STEM grab and go craft kits for children and their families. Lancaster Library created and distributed over 350 STEM kits this summer. Oconee Library provided Storytime kits for caregivers and information on how to spend valuable time with young children. Greenwood Library created take-home crafts and school supplies for teens.
Students rely on their public libraries to keep them connected while attending virtual classes. Libraries provided technological resources, including Wi-Fi, laptops, and Chromebooks, to keep students connected. Libraries also used Wi-Fi extenders to share their Wi-Fi in more public spaces like parks and community centers. Many libraries expanded broadband access by extending Wi-Fi. Library parking lots were often full of families, students, and workers logging on to use the free internet available at all of our public libraries. Florence Library has two SmartBus hotspots that they park in public spots to provide internet access, which meets social distancing guidelines. Marlboro, Colleton, Chester, Berkeley, and Dillon Libraries all use their bookmobiles as roving hotspots, visiting housing sites, and rural locations. Many libraries check out hotspots to help bridge the digital divide. Union Library partnered with the Union County Detention Center to expand Wi-Fi reach. Richland Library placed Wi-Fi devices in all of the Columbia Housing Authority areas.
Libraries play an essential role in supporting the health of their communities, including feeding the vulnerable. Charleston Library has a Kids Café Snack Program with free healthy snacks for kids and teens after school. Libraries acted as feeding sites, passing out books and library information along with summer lunches. Marlboro Library passed out 500 boxes of fresh produce to families in need. Richland and Union Libraries partnered to help seniors gain Senior Farmers Market Nutrition Program vouchers, which provide fresh produce and weekly meals distributed through Senior Resources and AmeriCorps.
The connectivity offered by libraries provided a lifeline to South Carolinians who were unemployed and businesses that experienced hardship. Public libraries play a key role in developing a skilled and ready workforce and small business. Many libraries partner with the South Carolina Department of Employment and Workforce (SCDEW) and even house SCDEW employees. Charleston and Richland Libraries launched websites designed to help small business and the unemployed navigate assistance and find up to date resources. Calhoun Library created video tutorials to assist business owners with applying for Economic Injury and Paycheck Protection Program loans. Berkeley and Richland Library staff personally assist customers with unemployment, over the phone and in-person, to help alleviate wait times. Laurens Library initiated a Phone-a-Resume service that takes information over the phone and emails or mails a completed professional resume to the patron.
WOW! Library employees are amazing. They have been front line responders during the pandemic; they are the unsung heroes serving patrons every day. It is clear that libraries are essential to their communities and are part of their communities' vital social infrastructure.
If you are reading this and you work for a library – thank you. We see you and appreciate you.
Stay well,
Leesa