Image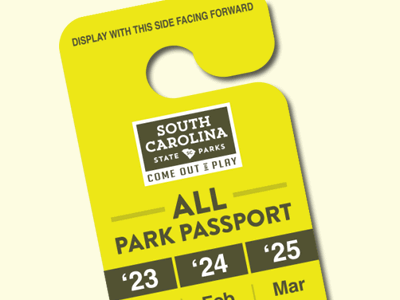 People from all over the United States and the world visit South Carolina state parks. Thanks to the State Library's partnership with South Carolina Parks, Recreation, and Tourism, you can see these parks for free. The Check Out SC backpack program provides public libraries with backpacks containing a Statewide Park Passport provided by SCPRT that allow patrons free day entry into any South Carolina state park and, for discovering nature, one pair of binoculars and a magnifying glass.
Residents may check out the backpacks just like they would a library book. The goal is to encourage South Carolinians to enjoy the more than 80,000 acres of protected lands in the Palmetto State and discover stunning forested mountains, towering waterfalls, blackwater rivers, scenic inland lakes, and white sand beaches and ancient inland shores, treasured American historic sites and priceless cultural treasures.
This page on our website can help answer many library and patron questions about the program and make it easier to Check Out SC.