Share:
Date:
Monday, February 22, 2021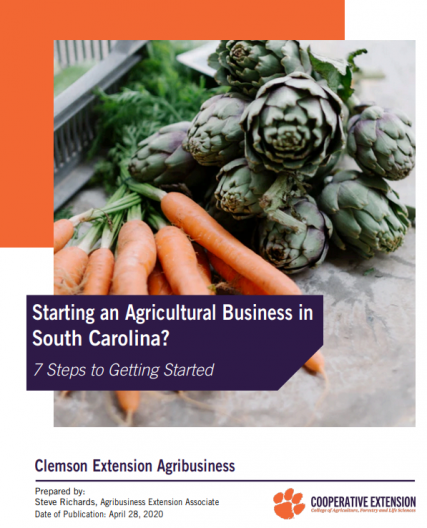 Spring will soon be arriving so this month we are featuring the Clemson Extension Agribusiness publication, Starting an Agricultural Business in South Carolina?: 7 Steps to Getting Started. This online booklet gives advice on starting an agribusiness including business name, structure, and registration; business licensing; permits, and certifications; business banking and insurance; funding your business; hiring employees for your business; business taxes and recordkeeping; business intellectual property protection, and includes sources of information.

The South Carolina Digital State Documents Depository provides access to state agencies' publications. These publications provide citizens with crucial information about state government, including statistics, annual accountability reports, and data on a wide variety of topics related to the state. The February 2021 list of new South Carolina State Documents is now available.