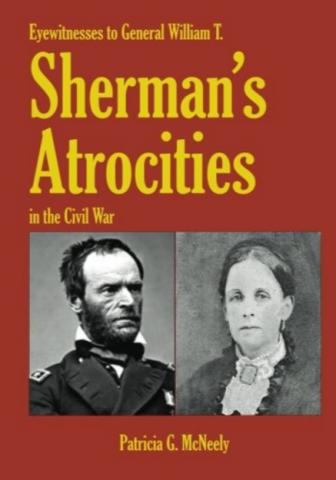 Join us for this month's author talk and book signing: Eyewitnesses to General William T. Sherman's Atrocities in the Civil War by Patricia G. McNeely. McNeely will discuss newly-emerged documents that provide insights into Sherman's life, and convincingly end the 150-year-old controversy about who burned Columbia. Speaker @ the Center is FREE and open to the public. No registration is required. Books will be available for purchase and signing. For more information, please contact Andersen Cook, Statewide Initiatives Coordinator at 803-545-4432 or acook@statelibrary.sc.gov. For more information about Speaker @ the Center, please visit ReadSC.org.
IF YOU GO
WHEN: April 6, from 12 p.m. to 1 p.m.
WHERE: South Carolina State Library, 1500 Senate Street, Columbia, SC. Please visit our map & directions page or call 803-734-8666 for parking information.
COST: Free