Share: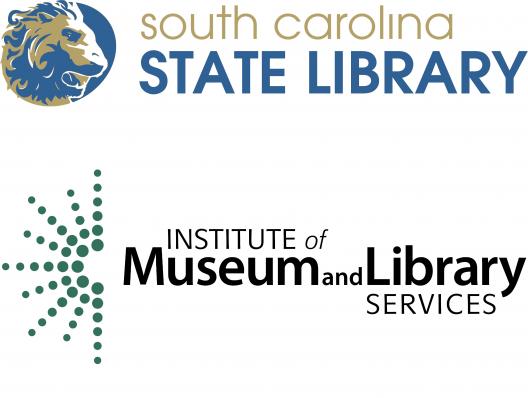 As part of a Cooperative Agreement with the Institute of Museum and Library Services, awarded to Boston Children's Museum to expand its existing School Readiness through Partnerships program to 3 new states; the South Carolina State Library has been selected to engage in this work in South Carolina in partnership with the Children's Museum of the Low Country.

This is a national effort over a 3-year timeline that advances state work on behalf of young children, families, and communities. Together with participating museums and libraries Boston Children's Museum has launched new grassroots museum and library networks in Iowa, Mississippi, and New Mexico; and will develop methods for network sustainability within and among states. Education Development Center Inc. (EDC) will serve as the third-part evaluator for the project, documenting the progress and testing the effectiveness of the model in building institutional readiness to serve all families in their regions.

Boston Children's Museum will work with the South Carolina State Library through site visits, conference calls, webinars, and an annual leadership institute to bring states together to learn and share from each other. Individual institutions will strengthen their knowledge and skills for reaching out to and serving families, including low income and hard-to-reach families. The networks will develop and integrate systems and policies within their institutions to support this work going forward.

The South Carolina State Library collaborates with partners from around the state to provide access to fun and engaging early learning experiences in libraries, museums, and other informal learning institutions. We strive to build strong connections among all educators to better reach our underserved populations, and prepare children for lifelong learning. Two of our strategic goals, Innovation and Collaboration, tie directly into the work we do with the early learning community.

The goal of the Building a National Network of Museums and Libraries for School Readiness is to amplify the strength of organizations serving children and families by forming coalitions that ensure all children in their regions, regardless of socio-economic or linguistic background, have the skills needed to enter school prepared for success. Strongly aligned with the Institute of Museum and Library Services goal to build capacity for museums and libraries, the Building a National Network of Museums and Libraries for School Readiness project will engage more states and institutions nationwide in harnessing the power of museums and libraries to support school readiness.