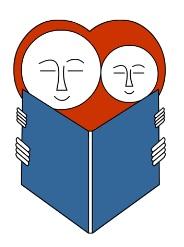 The South Carolina State Library is pleased to offer three regional workshops this coming December on early childhood literacy. The workshop is titled, "Sing Talk And Read Play On and Write for Easier Reading™--Putting Every Child Ready to Read® 2 Parent Workshops into Practice." Ready, set, go! Come away feeling confident offering early literacy workshops for parents and caregivers, based on the modules offered in the second edition of Every Child Ready to Read. Background information on the early literacy components and the five practices (sing, talk, read, write and play), demonstration of the adult early literacy workshop, and hands-on practice with parent-child workshops, Fun with Letters, Fun with Words, Fun with Science and Math, Fun with Parent and Child) combine to give you the information you need and the opportunity to make these workshops your own.
Presenter: Saroj Ghoting, Early Childhood Literacy Consultant
Cost: $10 Registration Fee, lunch included
For: South Carolina Public Library Staff Members
December 11, 2017 - Spartanburg County Public Library - Headquarters - Register here
December 13, 2017 - South Carolina State Library - Register here
December 14, 2017 - Charleston County Public Library - Headquarters - Register here
For more information, please contact Rebecca Antill, Youth Services Consultant at 803-734-8284 or rantill@statelibrary.sc.gov.