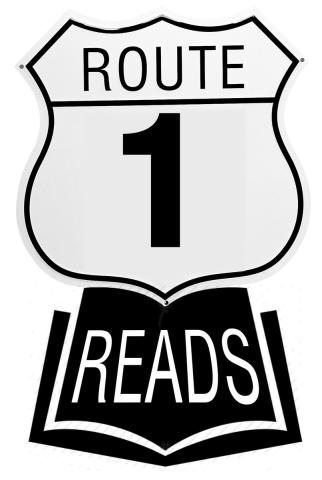 For the fifth consecutive year, the South Carolina State Library will participate in Route 1 Reads, a roadtrip-inspired reading list that explores various genres through the network of state Center for the Book affiliates located along Route 1. In 2019, the theme of the reading list will be cookbooks and other food-related books. Whether readers are at home or on the road this summer, this list of must-read cookbooks will keep everyone turning pages until Labor Day. The selected book to represent South Carolina is Barbecue Lover's the Carolinas: Restaurants, Markets, Recipes & Traditions by Robert F. Moss. The book is perfect for both the local BBQ enthusiast and traveling visitor alike. It features the history of the BBQ culinary style, where to find the best local offerings, regional recipes, and information on the best barbecue-related festivals and culinary events.
The diverse reading list created by Route 1 Reads highlights each individual State Center for the Book while celebrating the East Coast as a whole. The full list of featured books for 2019 Route 1 Reads initiative is available along with a map of participating states at Route1Reads.org.
About Route 1 Reads:
Connecting the 2,369 miles of U.S. Route 1 from Ft. Kent, Maine, to Key West, Florida, the Route 1 Reads initiative is a partnership between Center for the Books affiliates to promote books that illuminate important aspects of their states or commonwealths for readers traveling the major and meandering highway. The initiative was launched at the 2015 National Book Festival.
Route 1 Reads is a partnership between the Center for the Book in the Library of Congress, and its affiliates in: Connecticut; Delaware; Florida; Georgia; Maine; Maryland; Massachusetts; New Hapshire; New Jersey; New York; North Carolina; Pennsylvania; South Carolina; and Virginia. For more information, visit Route1Reads.org or follow #Route1Reads.