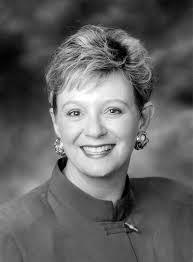 Ann Addy was a dedicated supporter of children, libraries, and the Read-In, an annual celebration of reading at the South Carolina State House. She worked tirelessly with schools, daycare centers, vendors, and libraries to ensure the Read-In was a success each year. The Ann Addy Grants are given in honor of Ann's service and dedication.
The grants provide reimbursement for travel costs associated with attending the South Carolina 2019 Read-In to be held April 2. The grants are awarded through Federal grant funds administered by the South Carolina State Library and are based on completeness of project applications and eligibility.
The 2019 recipients are:
Angels Inn Child Care & Preschool
Doodle Buzz Academy
Excellent Learning Preschool
Little Smurf Child Development Center
Little Treasures CLC
Little Wonders Child Development Center
Lovell Weekday Ministry
New Jerusalem Child Development Center
Pee Dee C.A.P. Olanta Head Start
Pee Dee C.A.P. Thelma Brown First Steps Head Start
Pleasant Grove Academy
Tender Bears Daycare and Learning Center
Troy-Johnson Learning Korner
Vanessa Palace LLC and Vanessa Playland LLC
Wright's Day Care
The South Carolina Read-In is an annual event sponsored by the South Carolina State Library where students show why kids who read succeed. Registered participants meet at the State Library and parade to the South Carolina State House for a brief program on the importance of reading, followed by individual or group reading on the State House grounds. To register for the Read-In, please visit ReadSC.org/read-in. For more information about the Addy grant, please contact Wendy Coplen, Grants Coordinator, at wcoplen@statelibrary.sc.gov or (803) 734-0436.