Share: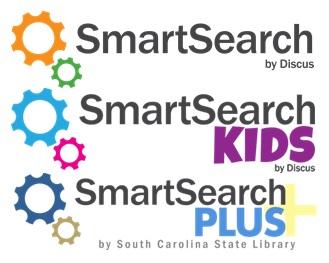 New enhancements make it easier than ever for state residents of all ages to use Discus – South Carolina's Virtual Library. SmartSearch, the tool that allows researchers to conduct a single search and retrieve information from numerous electronic resources in the Discus collection, is now powered by EBSCO Discovery Service (EDS).

Using EDS enables Discus to provide two versions of SmartSearch: one version for elementary school students and another for older users. Young students using SmartSearch Kids will retrieve information from age-appropriate encyclopedias and magazines and also from StudySC, which links to web resources that are specific to South Carolina. The SmartSearch version designed for older users provides credible information covering most major subject areas and delivered in many formats.
Both versions of SmartSearch offer the additional advantage of automatically recognizing South Carolina residents who access the resources away from the library, thereby eliminating the login process.
An additional version, SmartSearch+ is available at the South Carolina State Library's website. State Library cardholders can access SmartSearch+ via the Collections link and in one search are able to search Discus resources, as well as the South Carolina State Library's unique digital collections.
Learn more about using SmartSearch via the EDS User Guide and the helpful video titled Research Starters in EDS.
For more information, please contact the Discus office at 803-734-8851 or discusoffice@statelibrary.sc.gov.