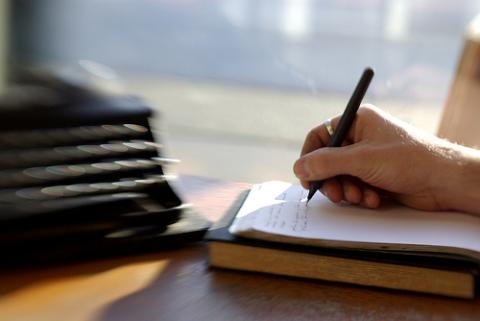 The South Carolina Academy of Authors is pleased to announce the winners of this year's fellowship competitions in fiction and poetry, which have been expanded to include student awards.
Phillip Gardner of Darlington is the winner of the Elizabeth Boatwright Coker Prize in Fiction for his story, "I Can't Remember What I Was Trying to Forget." Gardner's story was selected by this year's judge Ron Carlson, who described the winning entry as "starkly fresh" and a "knowing, somewhat dark and understated story." Gardner's story will be published in a forthcoming issue ofFall Lines, a publication of Muddy Ford Press in Columbia SC. Gardner is a professor of English at Francis Marion University in Florence.
For the student prize, Carlson chose "The Catch" by Wofford University student Grant McClure, praising the "breathless velocity it achieves as it completes its disturbing portrait. The prose here is fresh and clear." The student prize is also named for Elizabeth Boatwright Coker and underwritten by the Penelope Coker Hall and Eliza Wilson Ingle Foundation.
Danielle DeTiberus of Charleston is the winner of the Carrie McCray Nickens Fellowship in poetry. Her submissions were selected by judge Joseph Bathanti. Of her poems, Bathanti noted the "wonderful audacity and range they showcase – mapping out with unflinching candor and unforgettable thrumming language the often troubling, always confusing, territory of the heart and the stories forged from it. There is grief and lament, seduction and murder; but, above all, there is the call of memory and the poet's steadfast refusal to turn from its lessons, from its incantatory, ultimately celebratory, summons." DeTiberus' winning entries will also be published in Fall Lines. She teaches at Trident Technical College in Charleston.
For the Elizabeth Boatwright Coker Student Prize in poetry, Bathanti chose McKayla Conahan, a student at the College of Charleston and, like Grant McClure, a former student at the South Carolina Governor's School of the Arts and Humanities. Bathanti noted that her poems "take head-on the dizzying dilemma of human existence in an often inhospitable world. Yet their lyric nuance, wild imagination and sonic heft carve a place not only for the plaintive speaker, but for yearning of every stripe. This poet sees keenly into the heart of things, turns away from nothing, and possesses an arsenal of language that lifts off the page. These are memorably courageous poems."
Each of the four winners will receive a cash prize at a special brunch held in conjunction with the Academy's 2016 induction ceremony in Anderson on April 15-17, at which Dorothy Allison, Orville Vernon Burton, Betsy Byars and the late Guy Davenport will be inducted into the state's literary hall of fame.
The submission period for next year's fellowships will open next autumn. For more information about the South Carolina Academy of Authors or to make reservations for the induction, please visit scacademyofauthors.org.