Share:
Date:
Wednesday, March 18, 2020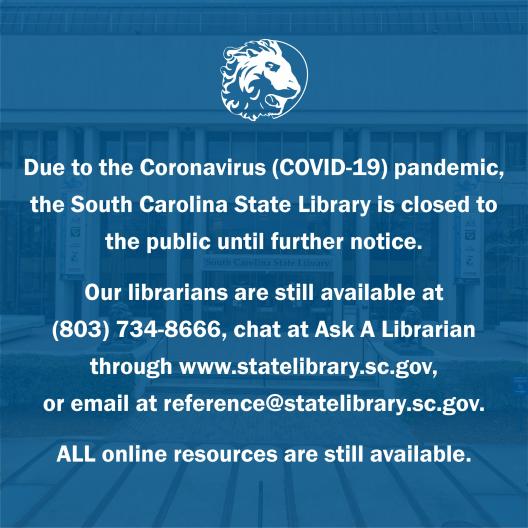 The South Carolina State Library has been monitoring the outbreak of the novel coronavirus COVID-19 (now pandemic) and is working closely with our partners and event organizers to help manage its impact on our library community statewide.
Due to the Coronavirus pandemic, we are unable to open to the public at this time.
We are still available via phone (803) 734-8666 or chat at Ask A Librarian through www.statelibrary.sc.gov. ALL online resources are still available.
The South Carolina State Library encourages individuals to pay close attention to the SC DHEC COVID-19 website at SCDHEC.Gov/COVID19 for additional updates and information.