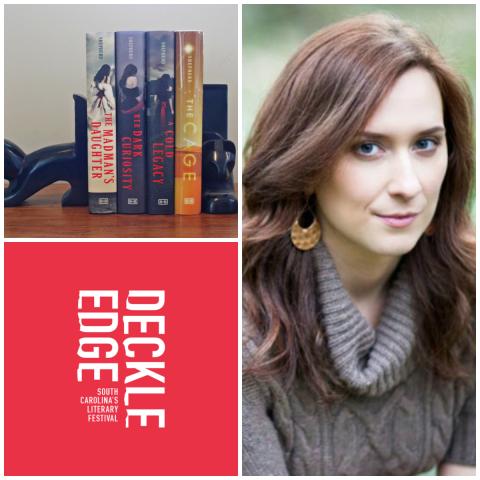 Join us at the Deckle Edge Literary Arts Festival on Saturday, February 20, at 12:30 for an hour with author Megan Shepherd. This session is free and open to the public and will be held at the Agape Conference Center, 1620 Main Street, Columbia, SC.
Megan Shepherd grew up in her family's independent bookstore in the Blue Ridge Mountains. Her debut novel The Madman's Daughter (HarperCollins, 2013) won the 2013 North Carolina Young Adult Book Award, was a 2014 Southern Independent Booksellers Alliance (SIBA) Book Award finalist, and received a starred review from School Library Journal.
She has published two more books in the Madman's Daughter series, Her Dark Curiosity and A Cold Legacy, as well as launching a new series with The Cage (HarperCollins, 2015). She is also the author of Secret Horses of Briar Hill (Random House, 2016), a forthcoming historical middle grade novel. She now lives on a farm outside of Asheville with her husband, two cats, and a scruffy dog.
For more information about the Deckle Edge Literary Arts Festival, please visit deckleedgesc.org. For more information about Megan Shepherd, please visit meganshepherd.com.