Share: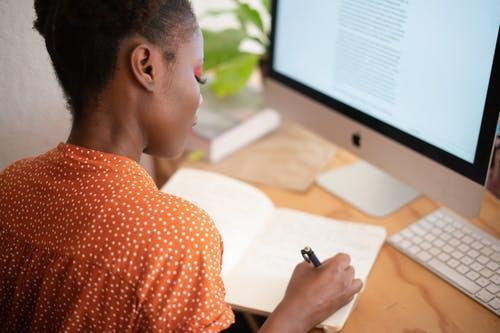 As we anxiously await the re-opening of the State Library in Columbia, we want to make you aware of the multitude of remote resources that are available to all South Carolinians.
Get a Library Card: A State Library eCard provides virtual access to our collection. It is easy to obtain by completing an online application. Qualified applicants will receive an eCard number and temporary PIN once their application is processed. Use your library eCard to search our online databases including NewsBank: America's Newspapers and the ProQuest Historical Newspaper Collection: Black Newspapers. You may also reference our eBook collection. Safari Books Online is geared toward web development, system administration, applications, management, human resources, marketing, and training. Meanwhile, ProQuest Ebook Central features a collection of scholarly ebooks from academic publishers; subjects include business, professional library literature, science, health & medicine, history, law, and social sciences.
Reference and Research: The State Library reference librarians are available to answer your questions Monday through Friday, 8:30 a.m. to 5:00 p.m. You may reach them by email, by calling (803) 734-8666, or by using the Ask a Librarian chat space on our home page.
Supporting Students Learning from Home: Education has a new normal in the form of virtual classrooms. Discus – South Carolina's Virtual Library, has a collection of databases that are now more important than ever as educators and students need access to information while at home. Discus is an electronic library that offers an array of resources ranging from books and magazines to maps and videos. Until June 30, 2020, Discus will provide free access to Tutor.com. With Tutor.com, students can get help with their assignments in real time. For test preparation and life skills, look to The Learning Express Library. It offers a comprehensive collection of test-preparation tools, skill-building materials, and other career and life skills resources.
Serving the Print Impaired: Although we are currently not circulating Talking Book Services materials, our blind and print disabled patrons have access to materials through the Braille and Audio Reading Download (BARD). BARD offers thousands of special-format books, magazines, and music scores via download. Talking Book Services reader advisors are working with family members of current patrons who may not have had the technological know-how or equipment to participate on their own in the past. Patrons who have expired password information only need to call SCSLTBS to have their passwords reset. The number to call is 1 (800) 922-7818.