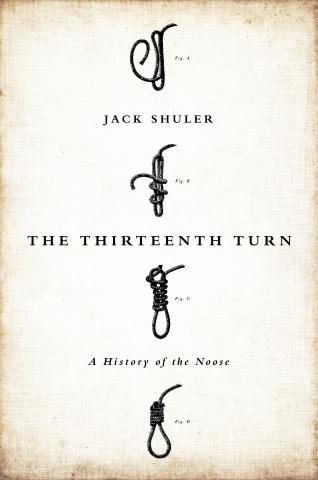 Join us for a free book signing and author talk. Jack Shuler, The Thirteenth Turn: A History of the Noose. A courageous and searching book that reminds us where we come from, and what is lost if we forget. Published by PublicAffairs, member of the Perseus Books Group. See the book review from the Washington Post.

Books will be available for purchase and autographing. All programs will take place from noon to 1:00 p.m. at the South Carolina State Library located at 1500 Senate St., Columbia. Speaker @ the Center is FREE and open to the public. Feel free to bring your lunch.

The South Carolina Center for the Book is the South Carolina Affiliate of the Library of Congress Center for the Book and is a cooperative project of the South Carolina State Library, the University of South Carolina School of Library and Information Science, and The Humanities CouncilSC.