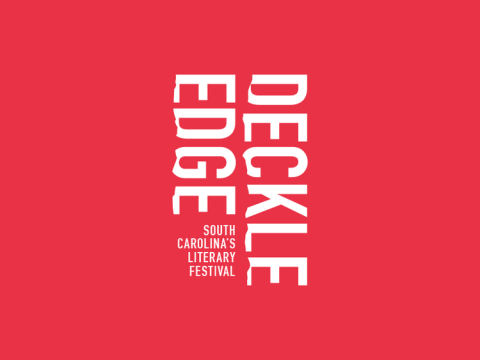 Making use of both local talent and skills from afar, the new Deckle Edge Literary Festival announces an ambitious roster of writing workshops for poets and writers of all levels, even including a family-oriented session focusing on reading and performing Shakespeare's most popular plays.
Workshops will begin on Friday morning of the festival which runs from Friday, February 19th through Sunday, February 21st, and will be held throughout downtown Columbia including innovative locations such as Historic Columbia's Woodrow Wilson House and a local hot-spot restaurant during closed operating hours.
Among the Deckle Edge Workshop Faculty are such favorite local authors as Ed Madden, Columbia's Poet Laureate, James D. McCallister, author of Fellow Traveler and King's Highway, Jane Gari, author of Losing the Dollhouse, and author and writing coach, Cassie Premo-Steele. Additional faculty members include Shari Stauch, Paula Gail Benson, Susan Kammeraad-Campbell, and Jeanette Arvay Beck.
Enrollment for individual workshops ranges from $15 - $30 and tuition can be paid via Brown Paper Tickets, at Decklededgesc.org, or at the festival, but enrollment is limited.
Workshops and their descriptions follow:
THE PRINCIPLE OF MINIMAL DEPARTURE: World Building in "Edgewater County" - Instructor: Don McCallister, Friday 10 – 11:30, USC Press Office, 1600 Hampton Street | In this workshop participants will explore the construction of an interconnected and consistent fictional universe as understood through the concepts of minimal and maximum departure from ordinary reality. $30
Top 20 "Outside the Box" Book Marketing Ideas! How Thinking About Your Readers Will Sell More Books - Instructor: Shari Stauch, Friday 1 – 2 pm, Woodrow Wilson House | In this workshop participants will learn how other authors have identified key marketing strategies to set themselves apart in an ever growing marketplace of books, and why shouting "Buy my book" isn't enough anymore, with case studies of authors who went outside the box (and sometimes over the top!) to market their work. $30
Plotting Strategies for Short Stories, Novels, and Plays - Instructor: Paula Gail Benson, Friday 2 – 3, Woodrow Wilson House | Participants will learn about a variety of models that have been proposed by experts and teachers like Christopher Vogler (The Writer's Journey), James Scott Bell (Write Your Novel From the Middle), Blake Snyder (Save the Cat), and Paula Munier (Plot Perfect). $30
Writing Memoir: The Art of Editing Your Life - Instructor: S. Jane Gari, Saturday 9 – 10, Where: Bourbon Columbia | In this workshop participants will explore techniques for finding their own stories and choosing the best gateways to their narratives. $30
Storyboard America - Instructor: Susan Kammeraad-Campbell, Saturday, 10:30 – 12, Bourbon Columbia | Susan Kammeraad-Campbell, publisher and editor in chief of Joggling Board Press, takes the scary out of writing, offering pathways and creative tools to help you get to your own memories through your five senses and make you a better writer. $30
Social Media Savvy for Authors: Building an Author Platform Using the Best Social Sites for Your Audience - Instructor: Shari Stauch, Saturday, 12:30 – 2, Bourbon Columbia | In this workshop participants will learn the key social media sites they need to be on, tips for building an audience/following on sites including Facebook, Twitter, LinkedIn, Goodreads, and Pinterest, as well as what to share and how often to share it. $30
Overcoming Creative Anxiety: 5 Steps to Jumpstart Your Writing & Remain Calm - Instructor: Cassie Premo-Steele, Sunday 9 – 10:15, Tapp's Fountain Room | In this interactive workshop participants will learn practical techniques to reduce anxiety about all aspects of their writing: the brainstorm, draft, completion, revision, and submission process. Bring your journal and favorite pen and get ready to break through your blocks and fears so you can write with greater power and ease. $30
Shakespeare for the Pre-Teen (& Families!) - Instructor: Jeanette Arvay Beck, Sunday 10:30 – 12, Tapp's Fountain Room | Participants will be able to say "I CAN DO SHAKESPEARE!" or at least relieve some of the "performance anxiety" sometimes associated with his name. $15 per person or $30 per family
Writing and Healing - Instructor: Ed Madden, Sunday 1 – 2:30, Historic Columbia's Seibels House | In this workshop participants will be guided through a series of writing exercises focused on writing about difficult material, drawing on research related to writing and healing. $30