In recognition of South Carolina Wildlife Magazine's upcoming 70th anniversary, the State Library is hosting an exhibit and programs this fall.
Visit the State Library September 2023 through January 2024 to view a selection of beautiful South Carolina Wildlife Magazine covers from past years. The South Carolina Wildlife Magazine, published by the Department of Natural Resources, is dedicated to the conservation, protection and restoration of our state's wildlife and natural resources, and to the education of our people to the value of these resources. It includes conservation success stories, heartwarming reflections, humorous tales, intriguing field notes, hunting and fishing instruction and guidance, firearm safety, delectable recipes and awe-inspiring outdoor adventures.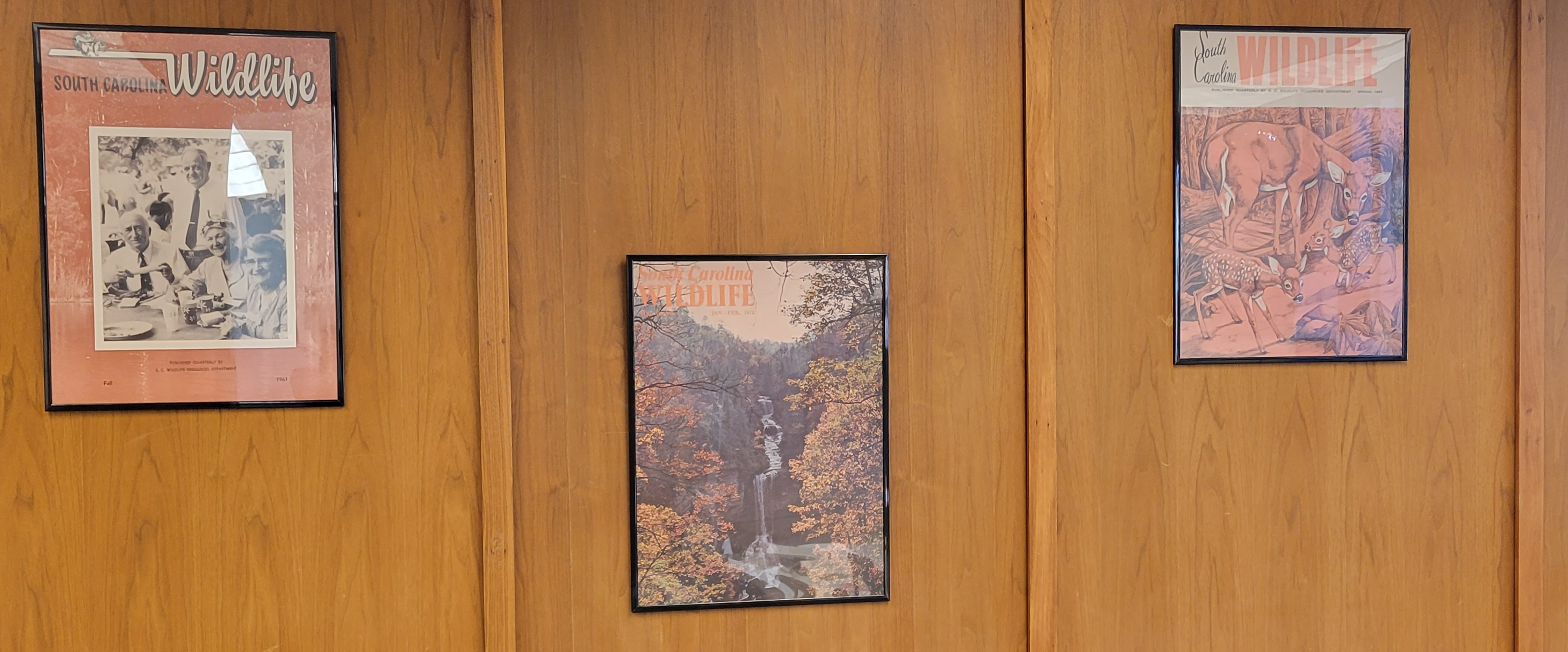 For the past two years, the South Carolina State Library and the South Carolina Department of Natural Resources have partnered to digitize all 70 years of the magazine which South Carolinians can now access online in the State Library's State Documents Online Depository.

---
Library Hours and Location
September 2023 through January 2024

8:30 AM to 5:00 PM, Monday through Friday, excluding state holidays

South Carolina State Library
1500 Senate Street
Columbia, SC 29201