Share:
Date:
Thursday, February 18, 2021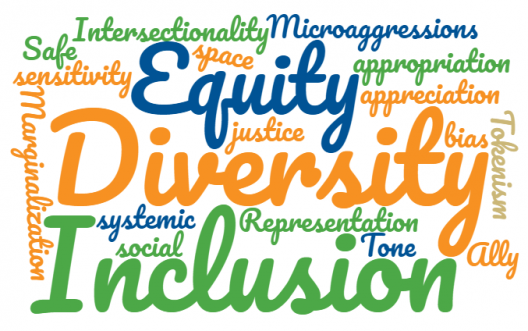 A Subject Guide useful to librarians this month and throughout the year is Equity, Diversity, and Inclusion. This guide contains information for library staff serving diverse populations including:
Native American / Indigenous Resources including information on South Carolina's federally recognized Indian tribe, the Catawba Indian Nation, and an interactive Native Land map.
People Experiencing Homelessness with access to toolkits, webinars, and free courses for programs and better understanding of the population needs.
Educational information through the Library Associations and Groups, EDI Guides and Best Practices, and Demographics and Research Tools.
The tabs within this subject guide will lead librarians to resources for Racial Equity, LGBTQ+,
Accessibility, and a bilingual podcast called BibliObservatory, a series of the LibraryVoicesSC podcast.
The Inclusive Services Center tab lists Assistive Technology available in the Inclusive Service Center and a circulating collection of diverse materials available in SCLENDS. Tools to find diverse books are listed on the Collection Development tab.
For more information, please contact Caroline Smith at jcsmith@statelibrary.sc.gov.