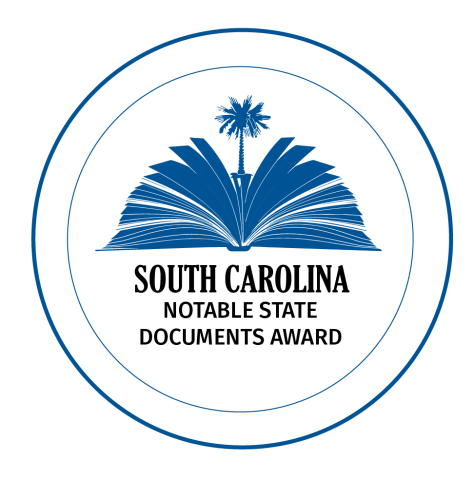 Nominate your South Carolina State Government agency's best publication for a 2020 Notable State Documents Award! As we begin planning for this year's program, we'd like to remind state agencies to please submit nominations by December 31, 2020.
The Notable State Documents Awards Program recognizes outstanding state publications produced during the calendar year. Categories include physical or digital monographs (individual publications), serials, and websites. Nominations received will be reviewed and final candidates will be selected for judging.
Please visit our Notable State Documents Awards Program site for more information about the awards, and to see past winners. To submit nominations, please complete the nomination form.
Additionally, nominations may be submitted through email at statedocuments@statelibrary.sc.gov, or you may contact Sheila Dorsey, Government Documents Librarian, at sdorsey@statelibrary.sc.gov or (803) 734-7065, to schedule a delivery to the South Carolina State Library, 1500 Senate Street, Columbia, SC, 29201.