Share: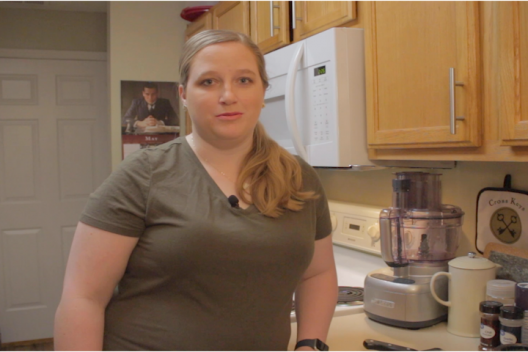 A busy day leaves little time for dinner prep. That is why we love this recipe for fast and easy veggie quesadillas. In this SC Read Eat Grow sponsored video, Lindsay Maloney from the Horry County Memorial Library system shows you how to combine your favorite Certified SC Grown vegetables into a filling and healthy family favorite. Follow along and you will have dinner ready before your family can say, "Olé."

Ingredients:
1 Bell Pepper (I use half of two colors)
Half of an onion
Half of a squash
Half of a zucchini
1 can Black Beans, drained and rinsed
1/2 cup frozen corn
2 tsp. Chili Powder
1 tsp. Cumin
1 tsp. Garlic Powder
Pinch of Salt and Pepper
Tortillas
Cheese
Oil

Directions:
1. Dice veggies into bite size pieces. You can use whatever vegetables you prefer.
2. Heat up 1-2 Tbsp. oil in a skillet. Add the vegetables (except the frozen corn and black beans) to the hot oil and sauté
3. After a few moments add the chili powder, cumin, garlic powder, salt, and pepper. Alternatively, you could add about half a taco or fajita seasoning packet. You may need to add more oil, if the seasoning is too thick and not evenly coating the vegetables.
4. Once they are fork tender, add the drained and rinsed black beans and corn and stir until everything is evenly coated.
5. Place the vegetables in a bowl and clean out the sauté pan with a paper towel.
6. Add a generous amount of oil to the bottom of the pan and place your tortilla on the bottom of the pan, once oil is hot. Using a spoon, place one or two spoonfuls of the vegetables on one half of the tortilla. Put cheese on top of the veggies and fold over the other half of the tortilla. Once golden brown flip over the quesadilla and cook until the other side is golden brown.
7. Take out of pan and cut in half. Serve with your favorite quesadilla toppings. If you want, pat the quesadilla with a paper towel to get rid of any excess oil.