Share: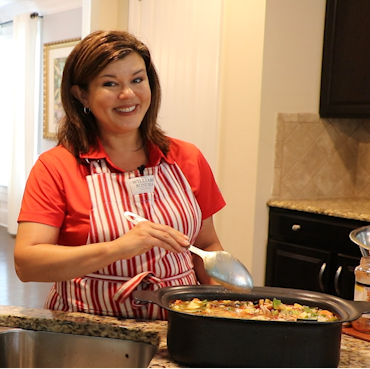 This recipe combines roasted chicken and homemade broth into one scrumptious soup for a SC Read Eat Grow double feature. Watch the video to see how simple it is to create a nutritious dinner that can feed your family for several nights. This recipe is just a guide, and we encourage you to use whatever veggies, beans, and seasonings you have at home.

Chicken and Bean Soup
1 package of 15 bean soup mix OR 3 cans of your favorite beans rinsed and drained
1 green pepper, diced
1 onion, diced
3 celery ribs
3 carrots, peeled and sliced
1 jalapeno pepper, diced
1 zucchini sliced and cut into quarters
1 can of fire-roasted diced tomatoes (15 oz.)
1 can of diced green chiles
1 jar of salsa
Homemade chicken broth from recipe above OR carton of chicken broth (32 oz.)
Juice of 2 limes
1 tsp. chili powder
1 tsp. cumin
Salt and pepper to taste if not using homemade broth
When using the 15 bean soup mix, soak the beans overnight and rinse before using. Combine all ingredients in the slow cooker and set to low. Cook on low for six to eight hours.