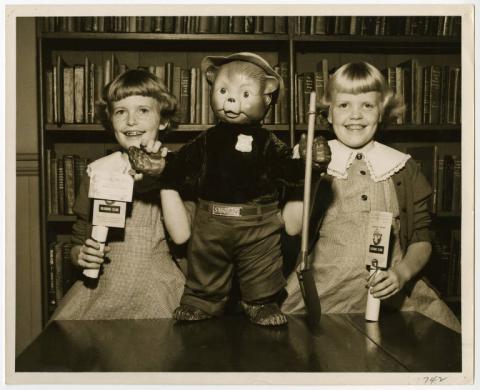 August 9, 2022 marks Smokey Bear's 78th birthday!
The Smokey Bear doll featured in this photo is part of our collection; libraries used it for the Summer Reading Club in the 1950s. The Ad Council and Forest Service commissioned artist Albert Staehle to create the fictional character to help prevent forest fires.
Smokey's popularity remains strong, and so does the effort to protect America's land. Check out the resources below from our collection to learn more about South Carolina forests and watch this video for an up close and personal look at Smokey Bear.
Forestry Resources in our Digital Collection