Share: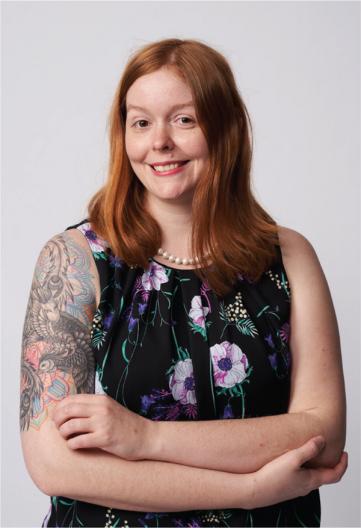 Congratulations to Inclusive Services Consultant Caroline Smith for being named a 2020 Mover and Shaker by Library Journal. The high honor recognizes those who transform their community through innovative approaches to literacy, learning, and teaching. Smith is dedicated to improving service to underserved populations. Her work to provide equity, diversity, and inclusion resources to library staff across the state made her stand out among the large pool of nominees. State Library Deputy Director Denise Lyons describes Smith as a champion of the underserved and someone who exemplifies true strength of character and the power of a quieter voice.

Smith travels to many of the Palmetto State's small, rural libraries to deliver Spanish for Library Staff training. She formed a team to increase access for people with disabilities, and created the State Library's first Inclusive Services Center.

When looking to the future, Smith hopes to expand resources on LGBTQ+ inclusion, library service to prisoners, and people experiencing homelessness, as well as revive South Carolina's REFORMA chapter. "There is new talent in the state," says Smith, "and I would like to focus on supporting [those] who…work on the front lines and allowing them to develop as leaders," Smith says.