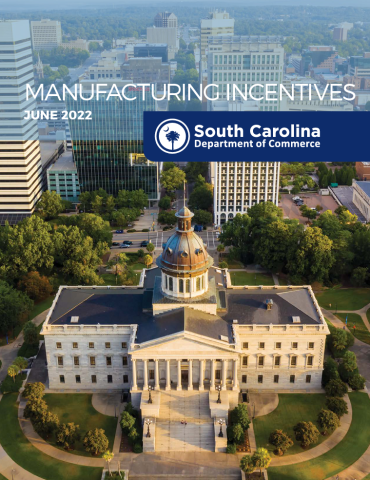 South Carolinians know our state is a fantastic place to live and work. The South Carolina Department of Commerce aims to spread the word and attract businesses with its Manufacturing Incentives guide. This publication displays the measures our state takes to make settling in South Carolina the right choice, which is why we chose it as the September featured state document.
The September 2022 list of new electronic South Carolina state documents is available. The South Carolina Digital State Documents Depository provides access to state agencies' publications. These publications provide citizens with crucial information about state government, including statistics, reports, and data on a wide variety of topics related to the state.
For more information about our documents depository, visit our online guide.