Share:
Date:
Monday, September 23, 2019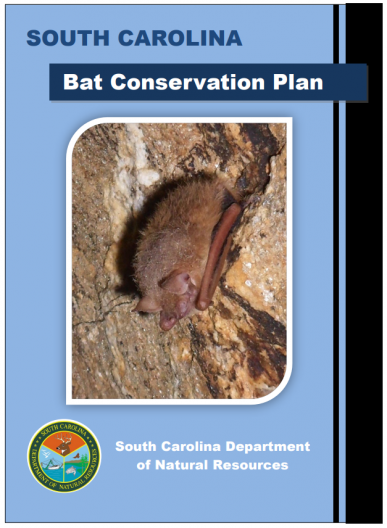 The South Carolina Digital State Documents Depository provides access to publications produced by state agencies and state-supported academic institutions. These publications provide citizens with crucial information about state government, including statistics, annual accountability reports, and data on a wide variety of topics related to the state. The September 2019 South Carolina State Documents publications provide a description, author, and link to the full-text for each new agency document.
This month we highlight the South Carolina Bat Conservation Plan from the Department of Natural Resources, prepared by Jennifer R. Kindel. This plan provides information on legal status, public health, conservation issues, natural history, habitat requirements, species-specific accounts, threats and conservation strategies for bat species known to occur in the state. Be prepared for some surprisingly cute photos of bats—check out the Rafinesque's Big-eared Bat!