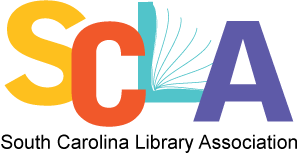 SCLA is sponsoring two summer workshops - register today!
iTeach 5: iSpeak, iPresent, iTalk
Wednesday, July 25, 2018
Hollings Library, Thomas Cooper Library, USC Campus
SCLA's College and University Section and Information Literacy Round Table are hosting a full day workshop. This year's workshop not only focuses on information literacy, but also on the topics of speaking, presenting, and talking in all areas of librarianship. The Keynote will be presented by Augie Grant, Ph.D. Learn more and register online.
Exceed to Succeed: Embracing Inclusion
Tuesday, August 21, 2018
9:00 a.m. to 5:00 p.m.
Richland Library Main
The Paraprofessional Round Table is hosting a workshop featuring Dr. Porchia Moore. Dr. Moore is an inclusion catalyst, museum and library specialist, and the founder of M+ Consulting. She regularly speaks to libraries and museums, including her most recent engagement at the Smithsonian National Museum of American History. Learn more and register online.