Share: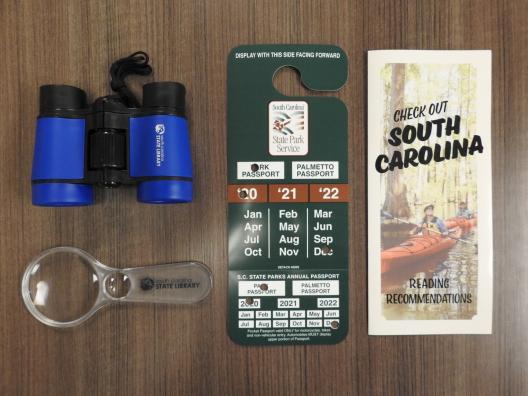 Check Out SC Backpacks will soon be available to check out from your local library. In the backpacks you will find a magnifying glass, binoculars, a list of book recommendations and a Statewide Park Passport (worth $75) that can be checked out by patrons. Each library system will have at least one backpack; larger counties may have up to 15.
This project aims to encourage South Carolinians to take advantage of public spaces, specifically state parks. The Statewide Park Passport will allow families free day-entry into state parks. It is a great way to experience the health benefits that come from spending time outdoors, learn South Carolina history, and see what state parks have to offer.
These backpacks are funded in part through the Library Services and Technology Act provided by the Institute of Museum and Library Services and administered by the South Carolina State Library. Special thanks to the SC Department of Parks, Recreation and Tourism for helping to make this program possible.