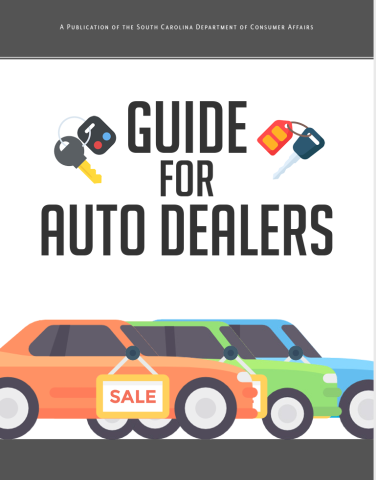 If thoughts of buyer guides, advertising dos and don'ts, and lending rules make your head spin, imagine what it is like for auto dealers. Thankfully, the Guide for Auto Dealers from the South Carolina Department of Consumer Affairs makes understanding the fine print easy. The simple breakdown of information won us over, making this guide the featured publication representing the release of the February/March 2022 state documents.
The complete February 2022 and March 2022 lists of new electronic South Carolina state documents are available. The South Carolina Digital State Documents Depository provides access to state agencies' publications. These publications offer citizens crucial information about state government, including statistics, annual accountability reports, and data on various topics related to the state.
For more information about our documents depository, visit our online guide.