Image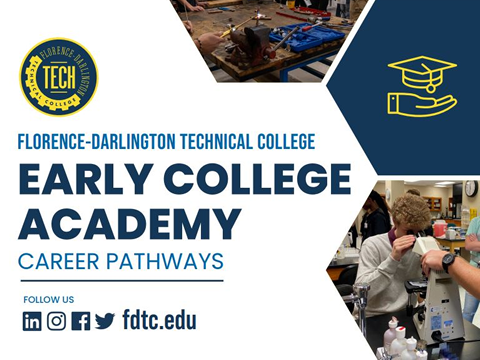 Talk about enhancing the educational experience! We found our August 2023 featured publication, Florence-Darlington Technical College (FDTC) Early College Academy Career Pathways, on the FDTC website. FDTC's Early College Academy (ECA) program is an innovative way for high school students to earn both a high school diploma and complete an associate degree in the time it takes to attend high school. Completing the program allows students quicker entrance into the workforce or entry into a 4-year college with junior status. ECA programs require maturity and dedication, and make it possible for students to eliminate two college years and accumulated debt.
The complete list of new electronic South Carolina state documents is available. The South Carolina Digital State Documents Depository provides access to state agencies' publications. These publications provide citizens with crucial information about state government, including statistics, reports, and data on a wide variety of topics related to the state.

For more information about our documents depository, visit our online guide.