Image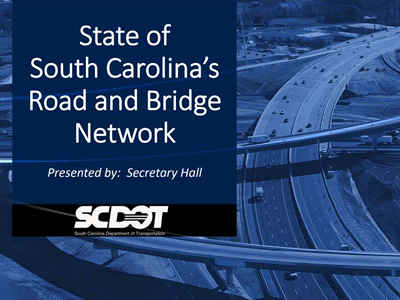 They say a picture is worth a thousand words. This informative state publication, the "State of South Carolina's Road and Bridge Network," is a PowerPoint presentation from the South Carolina Department of Transportation. It uses photos, graphs, and charts to provide snapshots that illustrate the condition of South Carolina roads and bridges, and to display the efforts of SCDOT to improve and make them safer. The clearly presented material, which describes the progress made and includes a list of future projects to come, makes this our choice for the April 2023 featured state publication.
The complete list of new electronic South Carolina state documents is available. The South Carolina Digital State Documents Depository provides access to state agencies' publications. These publications provide citizens with crucial information about state government, including statistics, reports, and data on a wide variety of topics related to the state.
For more information about our documents depository, visit our online guide.