Image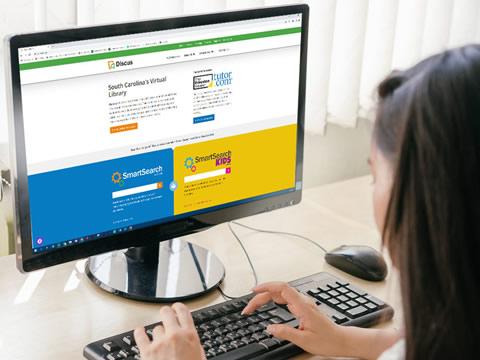 Discus – South Carolina's Virtual Library, a service of the South Carolina State Library, is the "information place" for all South Carolinians. Discus, which stands for Digital Information for South Carolina Users, provides free 24/7 access to an electronic library of subscription databases with an array of resources ranging from books and magazines to maps and videos.
This collection of databases provides high-quality publications in an easy to navigate format for students and teachers alike.
This free service allows students to safely search for up-to-date information without sifting through advertisements and non-educational results found in other search engines.
Discus, in partnership with the South Carolina Department of Education, now offers free access to Tutor.com for South Carolina residents – free, real-time tutoring, 24 hours a day, 7 days a week, for English and Spanish speakers. Connect with a tutor on a variety of subjects, test prep assistance, or parent coaching. South Carolina residents can access the free Tutor.com subscription by visiting scdiscus.org.