Share: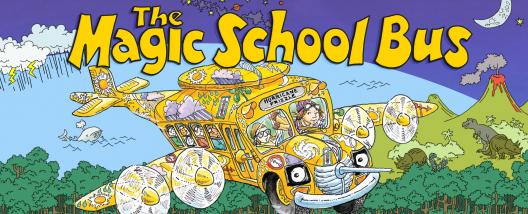 The Magic School Bus collection is now available in Learn360 via Discus - South Carolina's Virtual Library! The Magic School Bus follows Ms. Frizzle and her class as they set off on field trips. Based on the best-selling book series of the same name, The Magic School Bus takes kids on a virtual bus ride. Magically transforming into a plane, submarine, spaceship or surfboard, this bus carries Ms. Frizzle and her students on super adventures and teaches them about science.
The Magic School Bus is a well-loved and trusted resource for teachers, students, and families, which aids in the exploration of science and leads to a deeper understanding of science in both our everyday lives and in more complex scenarios in our environment. According to SC State Library Director, Leesa Aiken, "We are pleased to announce that we have added the Magic School Bus to our Discus collection of resources through Learn360. We believe that by adding the Magic School Bus to the Discus collection, and thus removing the need for a sign on and password, we will see an even greater increase in use by teachers and students who use the Discus resources in their regular work."
Previously only provided statewide through SCETV's Knowitall.org website, the Magic School Bus is an excellent supplemental resource for a variety of teacher lesson plans, and receives consistent positive praise. Aiken continued, "We have tremendous respect for the work that SCETV has done to provide the Magic School Bus to South Carolinians for numerous years, and value our partnership with them to continue to provide this incredibly useful tool through our collaborative efforts."