Share: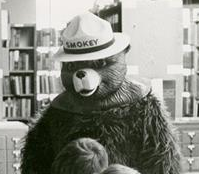 The South Carolina State Library is looking for Spring, Summer, and Fall participants for its Digitization in a Box Project!
What is the Digitization in a Box Project?
The Digitization in a Box Project allows public libraries in South Carolina to borrow scanning equipment, hardware, and software from the State Library to start a new digitization project.
Who can apply?
Any public library who would like to digitize a collection, and is in need of the technology, training, and support!
Is there any criteria?
Acceptable projects will follow the collection policy of the South Carolina Digital Library and generally include materials in the public domain or with permission to digitize.
The content of materials should be part of your institution, of interest to South Carolinians, and support the educational, recreational, and informational needs of the people of the state.
Collections will be hosted at the South Carolina Digital Library and searchable at the Digital Public Library of America.
How do I apply?
The State Library's Digitization in a Box LibGuide has more information on the project, including the proposal form. For more information, please contact Amanda Stone, Digital Projects Supervisor at 803-734-4816 or astone@statelibrary.sc.gov.