Share:
Date:
Friday, December 11, 2020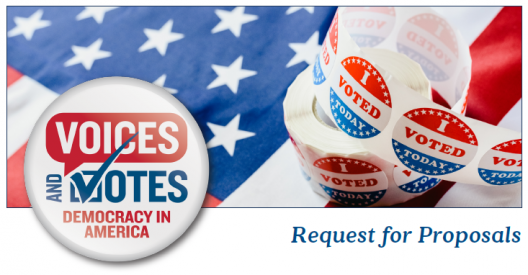 SC Humanities is pleased to announce a special South Carolina tour of Voices and Votes: Democracy in America, an exhibition from the Smithsonian Institution that explores the democratic process: its freedoms, responsibilities, complexities, and successes. Developed as part of the Museum on Main Street (MOMS) program, this exhibit is designed especially for small cultural organizations and rural audiences that lack regular access to traveling exhibitions due to space and cost limitations.
The exhibit will tour six South Carolina communities from April 2022 – January 2023. Eligible host sites include small museums, libraries, historical societies, cultural centers and other community venues in towns of fewer than 20,000 residents. Applications are due by February 15, 2021. Host sites receive free exhibit rental, a grant to support local community programming, opportunities for professional development, and more.
For more information, please visit the SC Humanities website or download and complete the application form (PDF). For more information, please contact T.J. Wallace, Assistant Director, South Carolina Humanities at 803-771-2477 or tjwallace@schumanities.org.