Share:
Date:
Wednesday, December 30, 2020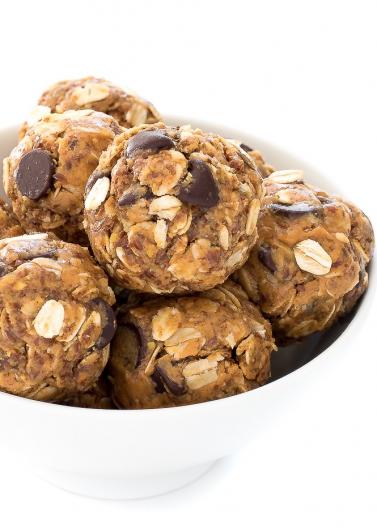 This SC Read Eat Grow recipe is courtesy of the Chef Savvy blog. Visit our YouTube channel for a video demonstration of how ot prepare these no-bake energy bites and other SC Read Eat Grow favorites.
INGREDIENTS

2/3 cup creamy peanut butter
1/2 cup semi-sweet chocolate chips
1 cup old fashioned oats
1/2 cup ground flax seeds
2 tablespoons honey
1/2 cup coconut (optional)

INSTRUCTIONS
Combine all ingredients in a medium bowl. Stir to combine. Place in the refrigerator for 15-30 minutes so they are easier to roll.

Roll into 12 bites and store in the fridge for up to a week.
Visit the Chef Savvy blog for addional options and variations for this recipe.