Share: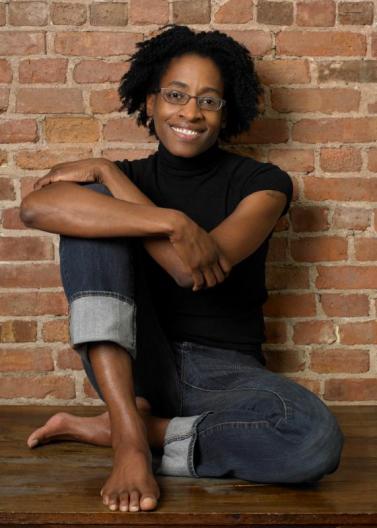 Award-winning author Jacqueline Woodson to offer her perspectives on "Great Migration" historical period
The South Carolina State Library will host the annual 2017 May Hill Arbuthnot Lecture featuring award-winning author Jacqueline Woodson on April 1, 2017 at the University of South Carolina Darla Moore School of Business. Each year, the Arbuthnot Lecture features an individual of distinction in the field of children's literature who is chosen to write and deliver a lecture that will make a significant scholarly contribution to the field of children's literature.
Woodson will present "What Gets Left Behind: Stories from the Great Migration." From the early 1900s until the mid 1970s, more than 6 million African Americans moved from the rural South to northern cities. The movement became known as the Great Migration. Woodson's mother and grandmother were among them. Her book This is the Rope uses a rope to frame a compelling story of one such journey of a family adapting to change as they hold on to the past and embrace the future. In the notes, she writes, "the rope we brought to this 'new country' was hope."
Woodson's works, which have won many awards, examine a variety of often challenging topics such as race or sexual orientation in a direct manner. Arbuthnot Committee Chair Ellen Hunter Ruffin said Woodson was selected to speak because of her willingness to confront the challenging issues effort the youth of today.
"Jacqueline Woodson, throughout her career, has shown an unflagging commitment to representing the lives of young people whose ethnicities, socioeconomic, or cultural backgrounds have been historically underrepresented," Ruffin said.
The SCSL in Columbia, SC is the host of the forty-eighth May Hill Arbuthnot Honor Lecture. The Lecture celebrates May Hill Arbuthnot, who served as a strong voice for children's literature. In the application, SCSL Deputy Director of Statewide Development Denise Lyons said it would be an honor to host Ms. Woodson and to be "a part of something that can open a line of discussion for us about some of the difficult life lessons and the power of story as a catalyst for change."
Tickets for the lecture will be available starting February 1 here.
The honor lectureship will be tied to a poetry contest for young people called "Young Minds Dreaming." Students in third through twelfth grade will be able to present their original poems on a person, place or an experience that has a great impact on their life and dreams. Their work will be judged by Ms. Woodson and other South Carolina poets. Three winners in each category will read their poems aloud at a reception with Ms. Woodson, the Arbuthnot Lecture planning committee, families and supporters earlier in the day at the South Carolina State Library.
About the Speaker:
Jacqueline Woodson is the author of the National Book Award winning memoir in verse, "Brown Girl Dreaming," which was also a recipient of an NAACP Image Award winner (in the category of Outstanding Literary Work for Youth/Teens), Coretta Scott King Author Award, Newbery Honor, Sibert Honor, and many more. Woodson was recently named the Young People's Poet Laureate by the Poetry Foundation.
About the Lecture:
Each year a lecturer is chosen who will prepare a paper considered to be a significant contribution to the field of children's literature. It was known how May Hill Arbuthnot was thrilled at the prospect of this award providing a forum for "new voices speaking with new insight and new emphasis in the field of children's lectures." To learn more, visit the May Hill Arbuthnot Lecture website. 
The lecture is funded and administered by the Association for Library Service to Children, a division of the American Library Association and the world's largest organization dedicated to the support and enhancement of library service to children. With a network of more than 4,000 children's and youth librarians, literature experts, publishers and educational faculty, ALSC is committed to creating a better future for children through libraries. To learn more about ALSC visit their website.
To find out more information on the event, please contact Public Information Specialist Sean Gruber.
IF YOU GO
WHEN:  Saturday, April 1. Doors open at 6:15 p.m.  Lecture begins at 7 p.m. 
WHERE: WW Hootie Johnson Auditorium, USC Darla Moore School of Business, 1014 Greene Street Columbia, SC.
COST: Free but tickets are required for each event. Following the lecture will be a book signing and a reception.