Congratulations to the 2021 Young Minds Dreaming Poetry Contest Winners!
The Young Minds Dreaming poetry contest debuted in 2017 as a companion celebration of poetry to the May Hill Arbuthnot Lecture sponsored by the Association for Library Services to Children and awarded to the South Carolina State Library.
Since that inaugural year, the State Library has hosted this contest and celebrated the winners with such award-winning poets and writers as Jacqueline Woodson, Kwame Alexander, and Juan Felipe Herrera. We completed the contest in 2020 but unable to recognize the winners in a celebration with Pat Mora, our planned guest. Luckily, Pat was willing to join us for a dual year celebration!
We are proud to announce the 2021 Young Minds Dreaming winners who shared with us their poems about inspiration and being inspired!
Grades 9-12
1st Cam Srivastava, Spartanburg Day School
2nd Roshni Nandwani, Socastee High School
3rd Emily Ledford, Spartanburg Day School
Grades 6-8
1st Alivia Church, Cross Schools
2nd Kinsley Everett, Green Charter School of Spartanburg
3rd Addison Merrell, Gilbert Middle School
Grades 3-5
1st Blake Maynard, Belton Elementary School
2nd (Tie) Collette Johnson, Buist Academy and Savannah Bryan, Buist Academy
3rd Riley Phan, Hammond School
We look forward to welcoming Pat in the late Fall in a celebration of the 2020 and 2021 winning poems and poets!
Please contact Denise Lyons (dlyons@statelibrary.sc.gov) if you have questions.
Poetry Judges
---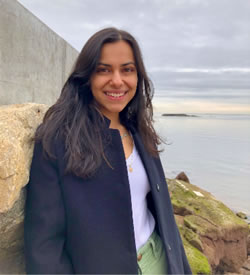 Elena Castro-Oliva is a rising Junior at Yale University majoring in Architecture with a concentration in Design. She is the current Co-Creative Director for WORD: Performance Poetry at Yale, and is also the incoming Co-Head Peer Liaison at La Casa Cultural: Yale's Latinx Cultural Center. In her free time, she enjoys writing, crochet, and caring for her avocado plant.
---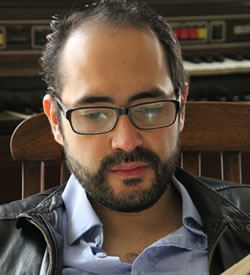 Juan David Cruz-Duarte was born in Bogotá, Colombia. He lived in South Carolina for 10 years. In 2018 he earned a doctorate degree in Comparative Literature from the University of South Carolina. His work has been published in Five:2:One, Fall Lines, the Dead Mule School of Southern Literature, Jasper Magazine, Blue Collar Review, Burningword, Escarabeo, Máquina Combinatoria, and elsewhere. He is the author of Dream a little dream of me: Cuentos siniestros (2011), La noche del fin del mundo (2012), and Léase después de mi muerte (Poemas 2005-2017) (2018). He lives in Bogotá.
---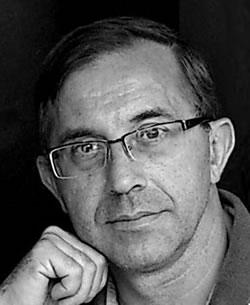 Santiago García-Castañón holds a degree in English Philology from the Universidad de Oviedo (Spain) and a Master's and Ph.D. in Spanish Literature from the University of Illinois. He is currently Professor of Spanish Literature at Western Carolina University, where he also served as department head for seven years. Dr. García-Castañón has lectured extensively on various literary topics in four continents. He is also an award-winning poet and novelist with nineteen books to his credit, including eleven poetry collections and three novels. He has represented Spain at the International poetry festivals of Puerto Rico (2015 and 2018) and the Dominican Republic (2017) and has given numerous poetry recitals in more than a dozen countries. He has recently translated John Milton's complete sonnets into Spanish verse.
---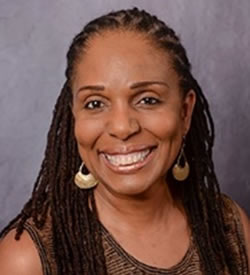 Dr. Dianne Johnson-Feelings teaches courses in children's and young adult literature and in creative writing in the U of SC Department of English. As Dinah Johnson she is the author of several picture books. She is a graduate of Spring Valley High School.
---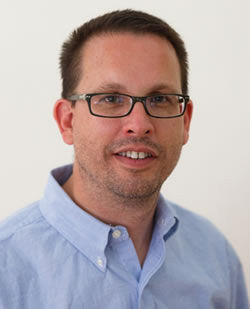 The author of four books of poetry, Ed Madden is a professor of English at the University of South Carolina. In 2015 he was named the inaugural poet laureate for the City of Columbia, and in 2019 named a Poet Laureate Fellow by the Academy of American Poets.
---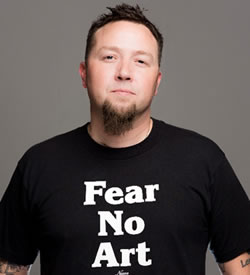 Ray McManus is the author of three books of poetry: Punch., Red Dirt Jesus, and Driving through the Country before You Are Born. He teaches at the University of South Carolina Sumter, and is the Writer in Residence at the Columbia Museum of Art.
---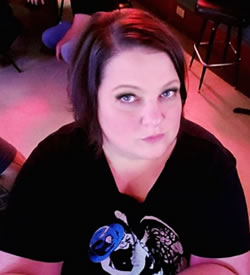 Kathleen Nalley is the author of the award-winning prose poetry collection, Gutterflower, as well as the poetry chapbooks Nesting Doll and American Sycamore. Written in Dirt is forthcoming from Sable Books. Her poetry has appeared in several anthologies, as well as in numerous literary journals. She holds an MFA from Converse College, serves on the board of the Emrys Foundation, is a frequent contributor to several regional magazines, and teaches literature and writing at Clemson University.
---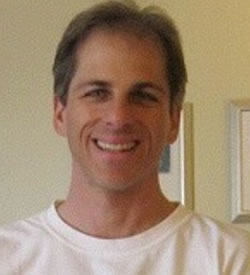 Tripp Reade is a high school librarian whose academic and creative writing has appeared in a variety of online and print magazines.
---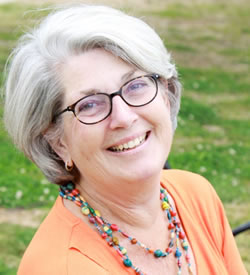 Elizabeth Robin, a retired high school teacher, has two collections of poetry through Finishing Line Press: Where Green Meets Blue (2018) and Silk Purses and Lemonade (2017); a third, To My Dreamcatcher, a semi-finalist for the 2020 Louis Poetry Book Award, will be out in 2021. The 2021 winner of the Poetry Society of South Carolina's John Edward Johnson Prize and the South Carolina Writers' Association McCray Nickens Fellowship, Robin appears most recently or is forthcoming in Drunk Monkeys, The Broadkill Review, i am not a silent poet, Blue Mountain Review, Good Juju, The Fourth River, Foliate Oak, and Reflections.