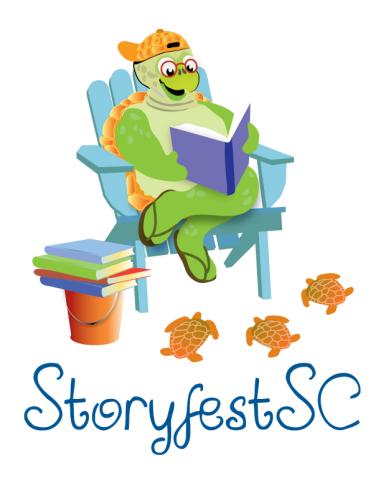 The South Carolina State Library is proud to announce award-winning authors John Rocco and Bryan Collier will be featured at StoryfestSC 2015—the state's summer reading kick-off event. This year's Collaborative Summer Library slogan is Every Hero Has A Story, celebrating heroes and community heroes.
StoryfestSC exposes families to children's authors and the art of story, and fosters an excitement for reading, especially throughout the summer. All South Carolina public libraries participate in this coordinated summer reading program.
John Rocco studied illustration at Rhode Island School of Design and The School of Visual Arts. In addition to writing and illustrating his own picture books, including the New York Times best-selling and Caldecott Honor-winning Blackout, he has created all of the cover art for Rick Riordan's best-selling Percy Jackson, Kane Chronicles, and Heroes of Olympus series. Before becoming a full-time children's book creator, he worked as an art director on "Shrek" for DreamWorks, and for Disney Imagineering.

In 1985 Bryan Collier won first place in a Congressional Competition, and his art was displayed in the Capitol Building in Washington D.C. Later that year he was awarded a scholarship to Pratt Institute in New York City through their national talent competition. Bryan, an eight-time Coretta Scott King award medal and honor recipient, has illustrated nearly 30 picture books for children. He is also a three-time recipient of the Caldecott Honor Award for Rosa, Martin's Big Words, and Dave the Potter.
StoryfestSC will be held on Saturday, June 6 at the South Carolina State Museum at 301 Gervais Street from 9:00 a.m. to 4:00 p.m. and is free to the public.
Events include presentations and book signing by each author, storytelling for all ages, crafts, face painting and visits from literacy friends Cocky and Clemson's Tiger. For more information, please visit StoryfestSC.org.