Share:
Date:
Tuesday, December 10, 2019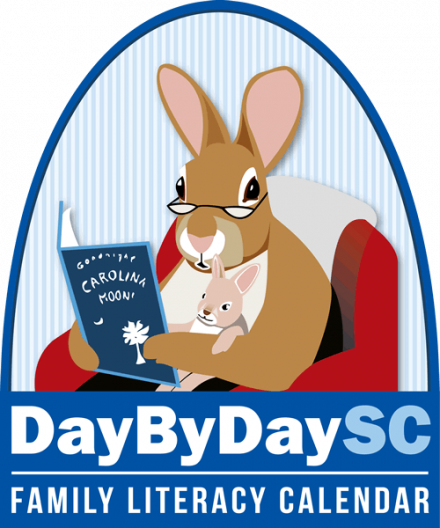 Libraries are essential to Family Literacy. In South Carolina, libraries bridge the gap for those who may not have access to resources for a variety of reasons. In order to assist family literacy efforts across South Carolina, the South Carolina State Library launched the South Carolina Day by Day Family Literacy Activity calendar project, a perpetual print calendar with a monthly theme that encompasses books, songs, activities, health information, and family wellness information. Day by Day is designed to be a tool that families, caregivers, educators, and librarians can use at home and in the classroom to further develop early literacy skills that help young children become prepared for school or do better in school.
In 2010, the State Library created an online version of the literacy calendar and recently, which has recently undergone a more substantial update! Users will see more multimedia to enhance the content and bring these various components to life as well as simpler ways to access resources on the site. 
One of the goals when launching the project was to be able to share the content with other states. Over the years, a few states (Idaho, Virginia, and New York) have asked to copy the website and create a version of Day by Day in their state. The South Carolina State Library is pleased to announce the free availablilty of the Drupal code and instructions for those states that wish to create their own version of the calendar. There are ways to customize the calendar to highlight specialties in every state as well.
State Libraries interested in customizing this website for other states, please contact Denise Lyons, Deputy Director at dlyons@statelibrary.sc.gov to discuss the details.