Share: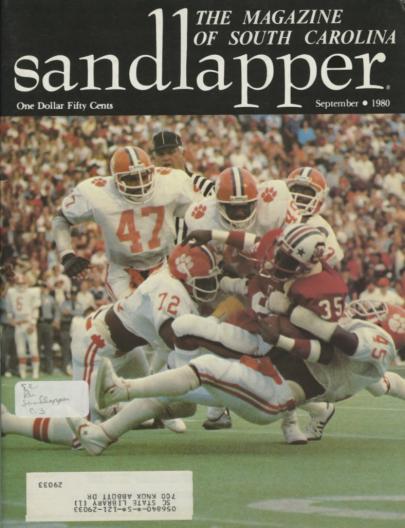 Are you looking to take a trip down memory lane or maybe you're interested in doing some online research? The South Carolina State Library has recently added the 1980 issues of Sandlapper magazine to our Digital Collections. Click here to access the collection.
Sandlapper: The Magazine of South Carolina was a monthly magazine focused on South Carolina that ran from January 1968 to 1983 and from 1989 to 2011. The magazine focused on promoting the state's culture, history, places, and people. Notable contributors included authors Pat Conroy, Idella Bodie, James Dickey, and Mickey Spillane. Financial support came from subscriptions and advertising revenue, and later solely from donations to the non-profit foundation The Sandlapper Society.
Sandlapper was started by Robert P. Wilkins and his wife Rose in 1968. Wilkins was sent a congratulatory letter on his creation by then-Governor Robert E. McNair, which was published in the first issue. Wilkins worked as an editor on the magazine until 1973. After his departure, others continued to keep it going until 1982.