Share: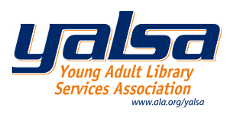 The 2015 Great Books Giveaway provides more than $40,000 in materials to libraries in Ohio, California and South Carolina.
The Young Adult Library Services Association (YALSA), a division of the American Library Association (ALA), named Lorain City High School in Ohio the recipient of its annual Great Books Giveaway.
Due to the large volume of donations this past year, YALSA was able to name two additional runner-up libraries; Civic Center Court Secondary School in San Francisco and Northwoods Middle School in North Charleston, South Carolina. Each library will receive a share of more than $40,000 in books, audiobooks and other materials donated to YALSA from publishers and producers in 2014.
The town of Lorain is known as the "International City" because of the diverse population and cultures there. It has seen its economic vitality deteriorate for decades as companies exported jobs and left the area. Lorain High School is a 9-12 grade public high school with approximately 1,750 students. The school offers 16 college and professional pathways programs, a hearing impaired program and programs for English language learners. The Great Books Giveaway award will significantly improve the current collection available to students.
"I feel elated and proud to win YALSA's Great Books Giveaway Competition, as I was for our Ohio State Buckeyes to win the National Championship," said Librarian Joan Yarsa. "Being the recipient of the Great Books Giveaway will help our school library promote learning and encourage reading and significantly help improve the currency of our library collection. Our students and staff will be ecstatic to receive these new books and materials!"
Civic Center Court School serves school students grades 7 through 12 and is located one block from San Francisco City Hall. Civic Center students are identified when they experience difficulty, allowing the focus to be on intervention rather than remediation. Most students transfer to Civic Center from the local juvenile hall and are on probation. For these most at-risk students, those with habitual truancy, significant behavior issues and histories of suspension and expulsion, the goal is to change behavior so that these students will stay in school and earn enough credits to graduate.
"Here at Civic Center, we just established the school library in January 2014," said Kay Hones, librarian at Civic Center Library. "Most of our 7-12 grade students are transitioning from juvenile hall. Several classes come in each week for silent reading and many of the students are starting to request books they would like to read. Our students will be thrilled to hear about the Great Books Giveaway and I know I will have many, many eager helpers when all the boxes of books arrive!"
Northwoods Middle School currently serves almost 1,000 students in grades 6-8. The school was created five years ago and is housed in an old high school building. The library's outdated collection is a combination of books from three different closed schools. The library will benefit from receiving new books, including graphic novels, nonfiction and books aimed at reluctant readers.
"This award is a game changer for our library," said Christy James, School Librarian. "It's a fresh start! This will provide new learning and literacy opportunities for our kids and our community as well. It is truly overwhelming and our students are extremely excited!"
The application form and information for next year's Great Books Giveaway are available in the Grants and Awards for Members section of the YALSA website, www.ala.org/yalsa. Applications must be received in the YALSA office by Dec. 1, 2015.
The YALSA Great Books Giveaway Jury members are: Chair Kelly Chaney, University of Arkansas at Little Rock, Little Rock, Arkansas; Barbara Bahm, Tonganoxie Middle School, Tonganoxie, Kansas; Sandy Craft, Morehead State University Camden-Carro, Morehead, Kentucky; Kate Denier, Public Library of Cincinnati, Cincinnati; Kellie Tilton, University of Cincinnati Blue Ash, Blue Ash, Ohio.
For more than 50 years, YALSA has worked to build the capacity of libraries and library staff to engage, serve and empower teens. For more information about YALSA or to access national guidelines and other resources go to www.ala.org/yalsa, or contact the YALSA office by phone, (800) 545-2433, ext. 4390; or e-mail: yalsa@ala.org.