Share: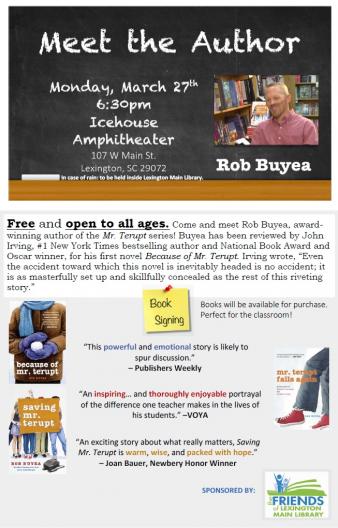 Free and open to all ages. Come and meet Rob Buyea, award winning author of the Mr. Terupt series! Buyea has been reviewed by John Irving, #1 New York Times bestselling author and National Book Award and Oscar winner, for his first novel Because of Mr. Terupt. Irving wrote, "Even the accident toward which this novel is inevitably headed is no accident; it is as masterfully set up and skillfully concealed as the rest of this riveting story."
WHEN: Monday, March 27, 2017 - 6:30pm
WHERE: Icehouse Amphitheater, 107 W. Main St., Lexington, SC
For more information, please contact the Friends of the Lexington Main Library.