Share: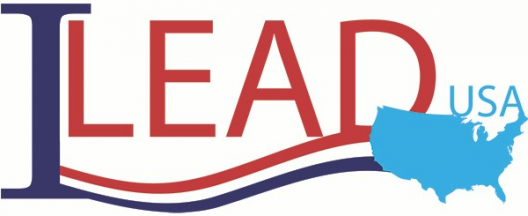 The South Carolina State Library is pleased to announce the participants and mentors from South Carolina for the upcoming ILEAD (Innovative Librarians Explore, Apply and Discover) USA sessions that kick off March 23, 2015 in Columbia.
ILEAD USA is a year-long program designed to help library staff develop leadership skills and respond to user needs through the application of participatory technology tools and the creation of an easy-to-replicate model program. Twelve South Carolina participants will join participants from Delaware, Illinois, Maine, New York, North Dakota, Ohio, Pennsylvania, Utah and Wisconsin. ILEAD USA is made possible by a Laura Bush 21st Century Librarian Program grant to the Illinois State Library from the Institute of Museum and Library Services.
2015 ILEAD USA Teams:
EdTech Librarians
This team will develop a website for educators and library staff which reviews and provides possible uses for emerging technology.
• Lola Bradley – USC Upstate
• Rodney Franco – Richland Library
• Breanne Kirsch – USC Upstate
• Jonathan Kirsch – Spartanburg County Public Library
• Thomas Lide – Richland Library
Mentor: BriAnne Baxley – Berkeley County Library
MaKit Work!
This team will create a detailed curriculum guide and loanable makerspace-in-a-box kits that can be borrowed from the State Library by any library in the state for quick and easy STEAM (Science, Technology, Engineering, Art, and Math) programming.
• Rieta Drinkwine – Berkeley County Library
• Beth Harris – Chester County Library System
• Carol Hull – Charleston County Public Library
• Steven Schwengel – Charleston County Public Library
Mentor: Kaitlyn Hodges - South Carolina State Library
2015 Team Mentors:
BriAnne Baxley (EdTech Librarians)
BriAnne Baxley has been extremely involved with state and county wide Youth Services initiatives since her graduation from the University of South Carolina's School of Library and Information Science in 2011. She represented the state at the Collaborative Summer Library Program annual meetings, was a member of the South Carolina Junior Book Award committee and served as chair of the Youth Services Section of the South Carolina Library Association. BriAnne is currently the Young Adult Librarian for the Berkeley County Library System where she does collection development, programming, and Young Adult services for six locations and a bookmobile. Despite a busy and eventful schedule, BriAnne hopes to pursue doctoral studies and visit Africa where she can assist in the building of a library.
Kaitlyn Hodges (MaKit Work!)
Kaitlyn is a Reader Advisor for Talking Book Services at the South Carolina State Library. She received an M.A. in Southern Studies from the University of Mississippi in 2013 and a B.A. in Political Science with minors in History, English, Southern Studies and Psychology from Presbyterian College in 2011. Prior to her employment at the State Library, Kaitlyn worked for the South Carolina Commission for the Blind as their Job Readiness Coordinator. She is originally from Orangeburg, S.C. but calls Cayce her home.
For more information about ILEAD USC in South Carolina, please contact Kristi Sligh, Continuing Education Consultant at ksligh@statelibrary.sc.gov or 803-734-8663.