Share: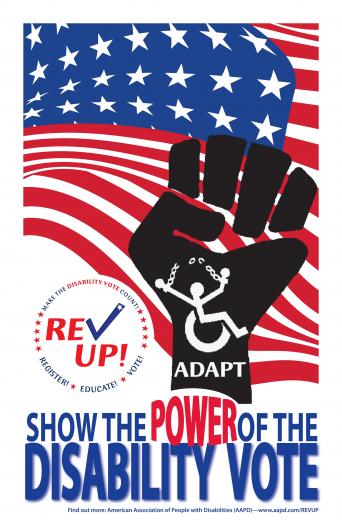 Join us on Tuesday, September 26, 2017, from 2:00 p.m. to 4:00 p.m. to learn about Voting Rights for People with Disabilities.
This free workshop will include:
An Introduction Federal and State voting laws
Who is eligible to register to vote
How to register people to vote
How to help people prepare to vote
The four ways a person with a disability can vote:

In person voting at your polling place
Curbside voting at your polling place
In person absentee voting
Mail in absentee voting

Accommodations available for voters with disabilities
Barriers a voter with disabilities may come across and how to overcome them
How to resolve voting problems
Audience: This free workshop is open to everyone interested and specifically targeted to professionals conducting voting outreach or assisting individuals with disabilities to vote. SC state employees, librarians, non-profit employees, and the public are encouraged to attend.
Instructor: Ms. Maggie Knowles is the Protection and Advocacy for Voting Access (PAVA) Coordinator for Protection & Advocacy for People with Disabilities, Inc. (P&A), a statewide non-profit that works to protect and advance disability rights. She's worked for P&A since 2013 and also serves as the current chair of the South Carolina DisAbility Voting Coalition, a non-partisan coalition dedicated to increasing the numbers of people with disabilities who vote through voter education and improved access to the voting process. Maggie has a Masters in Anthropology from the University of Kentucky.
This is a FREE workshop however registration is required to ensure seating availability. Click here to register online today while spaces are still available!