Share: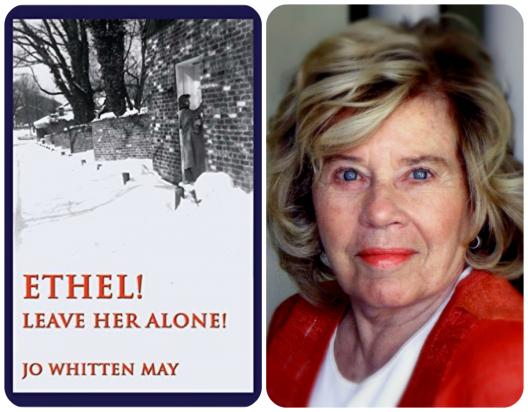 Join us for an author talk and book signing event with Dr. Jo Whitten May.
ETHEL! Leave Her Alone! is a story about a southern girl growing up in a changing society. Born in Mississippi in 1935, Betty Jo Whitten was different from day one. Her first sentence was, "Me do it me self!" Even as a young child she seemed to believe that all the privileges available to boys would also be available to her. The life she has lived since then has made - and is making - that equality a reality for the women who follow her.
This book includes stories that describe the history and attitudes that served as the backdrop for the author's life and her recollections of memorable characters who influenced her along the way. By the time you're finished reading, you'll have no doubt why her father found it necessary to repeatedly say to her mother, "ETHEL! Leave Her Alone!"
About the author:
Six years ago, May moved from Winston-Salem to retire in Columbia to be near children and grandchildren. She and her artist husband, Pete Driscoll, live in the Wildewood Downs retirement community. She is a speech/language pathologist who taught at Winston-Salem State University and Wake Forest University. She has also served as an adjunct professor at six other North Carolina and Virginia Universities.
Along with her University teaching, she has provided therapy to infants, children, and adults with communication disabilities. She has made presentations at over 100 professional meetings and has published more than 25 articles in professional journals.
Prior to moving to Columbia, she received the honor of Professor Emerita from Winston-Salem State University. After moving to Columbia, May enrolled in several writing classes and two years ago published her book, ETHEL! Leave Her Alone! She has also completed writing her second book (not yet published), titled Say the Whole Thing!
Register online at http://statelibrary.sc.libcal.com/event/3189853
Date: Friday, March 24, 2017
Time: 12:00PM - 1:00PM
Location: SC State Library, Learning Lab