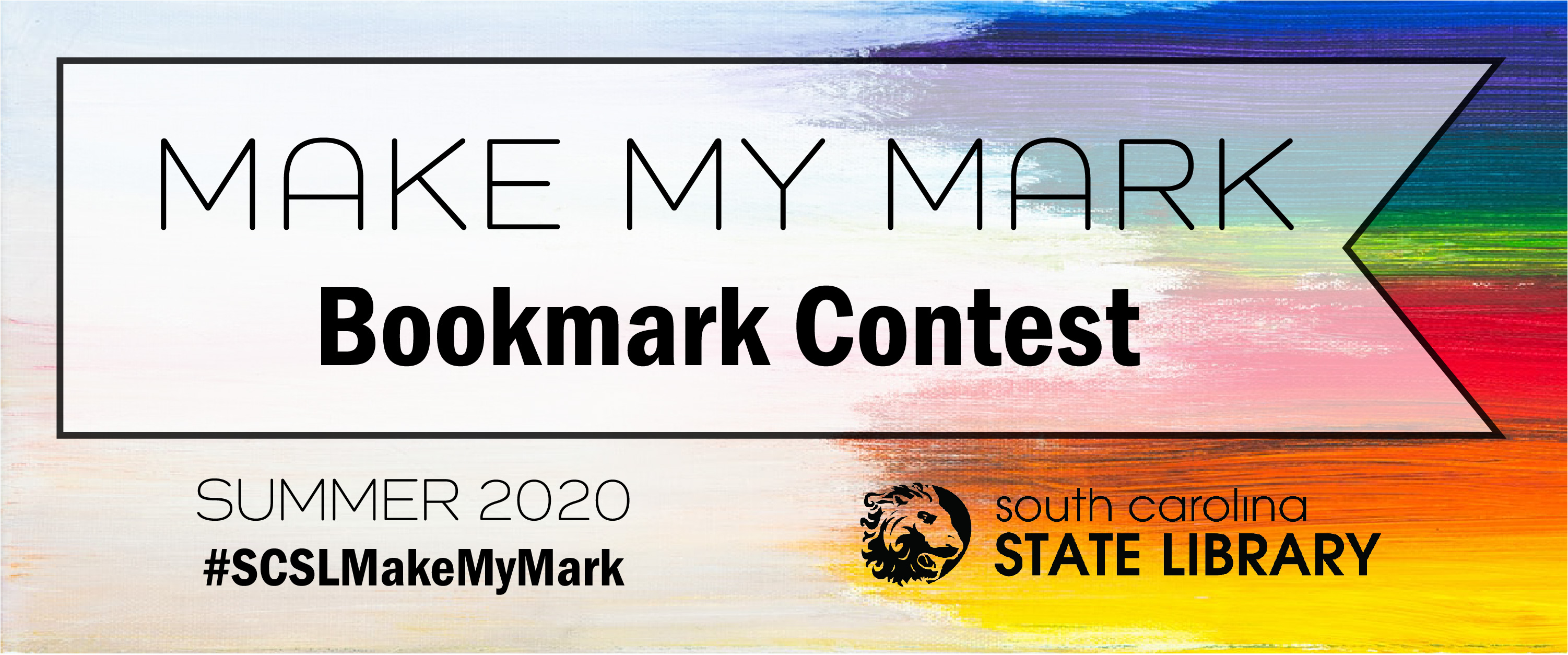 SCSL Bookmark Design Contest 2020
Think about your favorite story. Was it something you used to read when you were little? Perhaps it's something you read last week? Maybe you've read it one hundred times over or maybe you've read it once where it stayed in your heart. A picture-book? A 300-page novel? Maybe a comic? Perhaps an audiobook?
The rules are simple: Show us your favorite story on the bookmark template provided. Make sure to stay in the lines! One winner will be chosen out of four different school level categories. Whichever designs are selected will be printed as official South Carolina State Library bookmarks. On your mark. Get set – Design!
Submit your design to the South Carolina State Library May 4th through May 22, 2020
The contest is now closed. Entries are no longer being accepted. Thank you for your participation!
Please include:
Name:
Grade:
Age:
School:
Title of favorite book:
Author of favorite book:
Who is eligible?
There are 4 categories:
1. Elementary School
2. Middle School
3. High School
4. College/University (full-time)
Homeschool students are encouraged to participate and will be judged based on their grade level.
Mediums we accept
Digital Drawing/Illustration
Pencil
Colored Pencil
Pen
Crayon
Marker
Acrylic Paint
Watercolor Paint
Collage
South Carolina State Library
Bookmark Contest
1500 Senate Street
Columbia, South Carolina 29201
By submitting to this contest, all participants agree to the South Carolina State Library using their submissions for promotional pieces. Also, winners participating in this contest allow their names and demographic information be used in contest winners promotional information. For more information, contact Kerry Jeyschune by e-mail at kjeyschune@statelibrary.sc.gov.