Company Name & Location:
The South Carolina State Library. Columbia, SC.
Columbia, South Carolina:
Columbia combines all the graces of the rich past with the vibrance of the emerging Sun Belt. It's the state capital and home to a major university. One of America's outstanding zoos, Riverbanks Zoo and Botanical Gardens, is just minutes from the state capital. The State Museum also tells the colorful history of South Carolina. If you like water sports, Lake Murray is a 50,000-acre playground less than 15 minutes from the heart of the city.

The South Carolina State Library: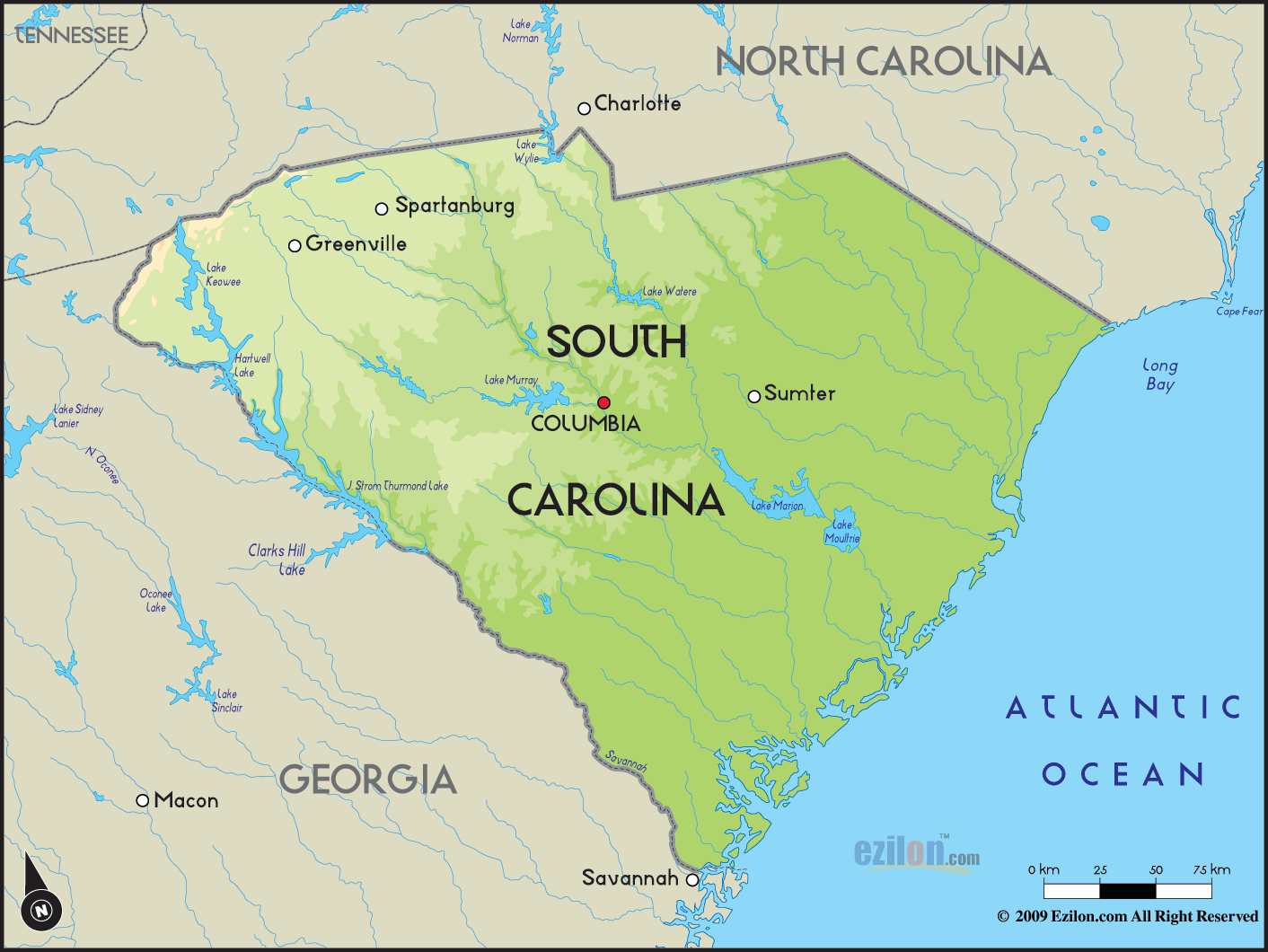 The South Carolina State Library (SCSL) serves the people of South Carolina by supporting state government and libraries to provide opportunities for learning in a changing environment. We develop, support, and sustain a thriving statewide community of learners committed to making South Carolina stronger.
If you are looking for an organization that offers:
a collaborative and inclusive work environment
an excellent work culture
paid professional memberships
professional development and learning opportunities for staff
tuition assistance
an opportunity to work with professionals that are passionate about delivering exceptional results and advancing the mission and vision of their organization
Then South Carolina State Library is the organization for you!
The South Carolina State Library is the primary administrator of federal and state support for the state's libraries. SCSL bears responsibility for public library development, service for the blind and physically handicapped, and library service to state government agencies. The Agency is a locus for collaborative library endeavors of all kinds and works closely with the University of South Carolina's School of Library and Information Science. Headquartered in downtown Columbia, SCSL is well-supported with state and federal funds. We serve the people of South Carolina by supporting state government and libraries to provide opportunities for learning in a changing environment. The State Library succeeds because of the people we employ: Passionate professionals who believe South Carolina library users deserve first-rate resources, services, and support. We are seeking talented, enthusiastic individuals who wish to join us in making a contribution to the development of great public libraries. The South Carolina State Library is an affirmative action, equal opportunity employer.
WHAT WE BELIEVE:
We outwardly demonstrate who we are as an organization through our values. Our people are our greatest resource and our values drive our people.
Communication: We believe communication in every direction and through multiple methods is essential to doing our work at the highest level. As an information organization, we use a transparent process for decision making which encourages creativity and fosters collaboration among staff and our community.
Flexibility: An agile organization is one that can change course to provide better services. We define our organization in this way and pride ourselves in being good stewards of all resources.
Community Driven: Our community is the state. Our value is demonstrated in what we are able to give back as public servants. We believe that by remaining open to our community's needs, we can personalize experiences for individuals and groups.
Inclusivity: We strive to expand opportunities to better connect with others and break down barriers. Integrity, respect, and equality guide our performance and we are committed to hiring staff that reflect our community.
Professionalism: Our staff model professionalism by providing a welcoming environment, excellent customer service, valuing diversity, and supporting multiple methods of service delivery. A well-trained and knowledgeable staff is our greatest asset.



Position Overview:
We have a great career opportunity available for a Reader Advisor in our Columbia, South Carolina headquarters.
Under the general supervision of the Director of Talking Book Services, the position provides comprehensive reader advisory/reference services to persons unable to use standard print materials, as well as assisting with departmental outreach and education about assistive technology resources available to persons with blindness, visual or cognitive impairments which affect their ability to use standard print materials.
The candidate must have excellent customer service skills with the ability to interact courteously and effectively with internal and external customers. They should have excellent organizational skills, attention to detail, and the ability to handle multiple projects and meet deadlines under limited supervision. They must be able to communicate orally and in writing effectively with all levels of customers, staff, and management.
Compensation & Benefits:
Hiring Range: $35,360.00 - $50,394.00
SCSL is committed to providing our employees with a collaborative and inclusive work environment that provides challenging work, personal and professional growth, and a work/life balance.
In addition to all the great perks we've already shared, we also offer:
• Health, Dental, Vision, Life, Retirement, and more
• 15 days of annual leave per year
• 15 days of sick leave per year
• 13 paid holidays
• Team Building Activities – We believe in growing together
Don't miss this great opportunity to take your career to the next level! Apply today.
As an EEO/Affirmative Action Employer all qualified applicants will receive consideration for employment without regard to race, color, religion, age (over 40), sex, including pregnancy and childbirth (or related medical conditions), sexual orientation, gender identity, national origin, disability, or veteran status.
Essential Duties of the Position:
Assist patrons by phone or in person in ordering materials, updating records, answering questions, and troubleshooting problems
Advise patrons in the selection of books and magazines in special media
Research general reference questions
Initiate interlibrary loan requests
Prepare special information materials (e.g., subject bibliographies)
Provide general advice on operation of playback equipment and use of specialized apps
Use the specialized Keystone KLAS automated system to maintain a patron master file, keep records current (addresses, names, reading interests, etc.,), input title requests, search title records, issue reserves, maintain magazine subscription records, monitor reading records, etc.
Circulate materials using an automated system
Participate in collection development
Process materials for recording in KLAS and/or the National Library Service (NLS) catalog; ensure correct accessioning and cataloging
Serve as coordinator of the Talking Book Services Assistive Technology Petting Zoo, including increasing awareness of the ATPZ program; scheduling in-person or remote presentations/demonstrations at schools, libraries, and other agencies; and serving as the primary presenter at these events as well as at conferences, expos, and other community events. Remain informed about assistive technology trends and developments, and suggest additions to the ATPZ collection as needed.
Represent the South Carolina State Library at meetings, programs, speaking engagements, fairs, and other venues (including occasional night/weekend work)
Process braille requests and maintain a list of South Carolina braille users
Review new reader applications and initiate contact/service to applicants
Create computer profiles for new patrons
Monitor and follow up with new patrons
Process in-state and out-of-state patron transfers
Prepare monthly reports of individual reader services activities/statistics
Keep abreast of services of related agencies and provide referral information
Establish and maintain effective working relationships
The Candidate:
Minimum and Additional Requirements:
A bachelor's degree in library science, information science or related field and experience in library systems and operations.
This position will require the operation of a state vehicle; must possess a valid driver's license.
Preferred Qualifications:
Master's degree in library science from an ALA-accredited college or university
Two (2) years of experience in library public services with special populations
Experience working with assistive technology in a service setting
Experience presenting to large and small groups
Cataloging experience
Knowledge of library organization, research procedures, and library services
Knowledge of general collection development
Knowledge of books, authors, and genres
General knowledge of library service to the blind and print disabled as provided by the National Library Services (NLS) nationwide network
Additional Comments:
Work takes place in an office environment. Overnight travel is not expected for this position, however may be occasionally necessary. Some local travel is expected. Occasional work on evenings and weekends.
Supplemental questions are considered part of your official application. Any misrepresentation will result in your disqualification from consideration for employment.
Complete the state application to include all current and previous work/salary history and education. A resume will not be accepted nor reviewed in lieu of a completed state application to determine if an applicant has met the qualifications for the position.
Include a cover letter, resume, copy of college transcripts, and three professional references. Reference and background check will be conducted.