Company Name & Location:
The South Carolina State Library. Columbia, SC.
Columbia, South Carolina:
Columbia combines all the graces of the rich past with the vibrance of the emerging Sun Belt. It's the state capital and home to a major university. One of America's outstanding zoos, Riverbanks Zoo and Botanical Gardens, is just minutes from the state capital. The State Museum also tells the colorful history of South Carolina. If you like water sports, Lake Murray is a 50,000-acre playground less than 15 minutes from the heart of the city.

The South Carolina State Library: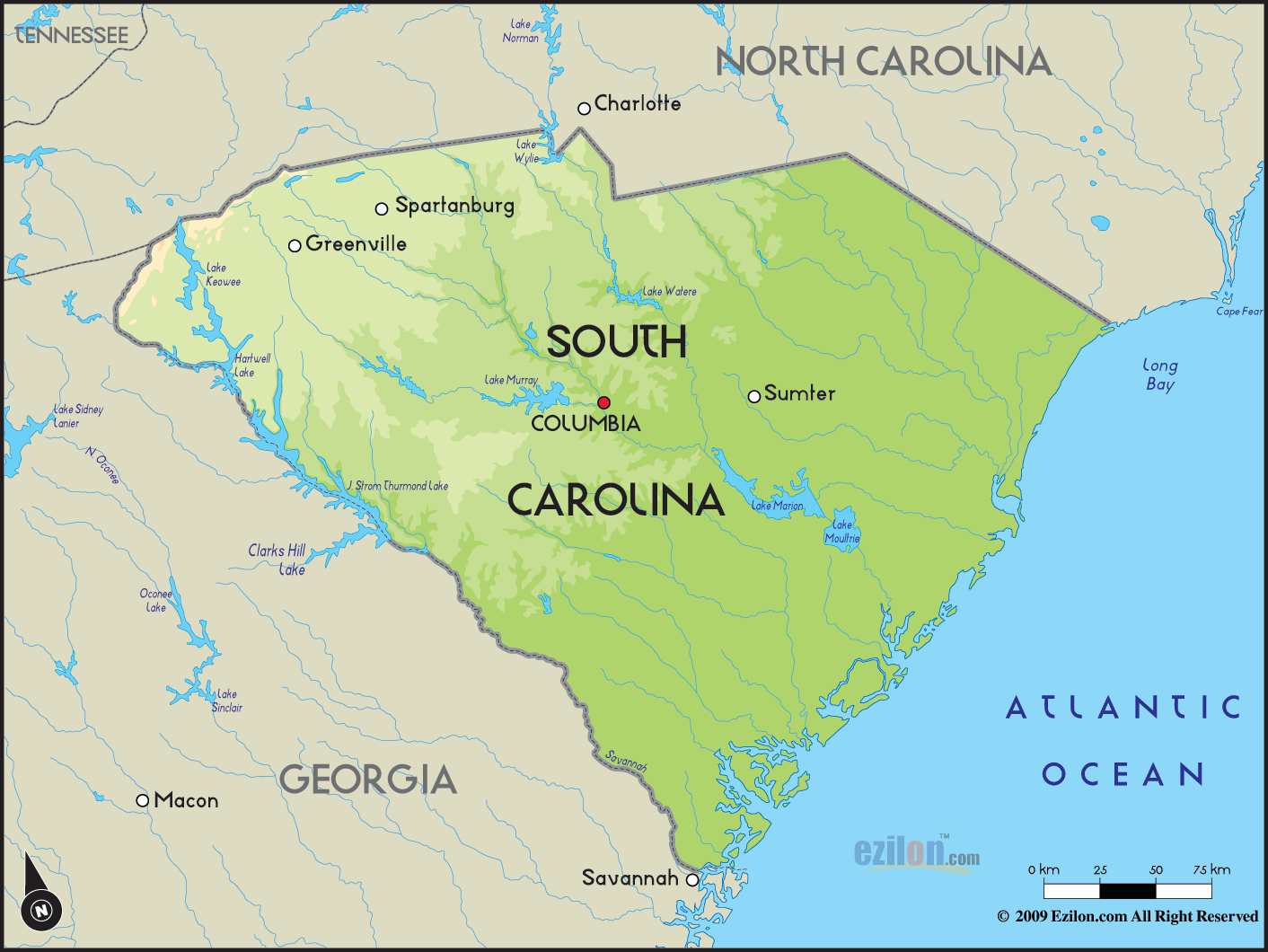 The South Carolina State Library (SCSL) serves the people of South Carolina by supporting state government and libraries to provide opportunities for learning in a changing environment. We develop, support, and sustain a thriving statewide community of learners committed to making South Carolina stronger.
If you are looking for an organization that offers:
a collaborative and inclusive work environment
an excellent work culture
paid professional memberships
professional development and learning opportunities for staff
tuition assistance
an opportunity to work with professionals that are passionate about delivering exceptional results and advancing the mission and vision of their organization
Then South Carolina State Library is the organization for you!
The South Carolina State Library is the primary administrator of federal and state support for the state's libraries. SCSL bears responsibility for public library development, service for the blind and physically handicapped, and library service to state government agencies. The Agency is a locus for collaborative library endeavors of all kinds and works closely with the University of South Carolina's School of Library and Information Science. Headquartered in downtown Columbia, SCSL is well-supported with state and federal funds. We serve the people of South Carolina by supporting state government and libraries to provide opportunities for learning in a changing environment. The State Library succeeds because of the people we employ: Passionate professionals who believe South Carolina library users deserve first-rate resources, services, and support. We are seeking talented, enthusiastic individuals who wish to join us in making a contribution to the development of great public libraries. The South Carolina State Library is an affirmative action, equal opportunity employer.
WHAT WE BELIEVE:
We outwardly demonstrate who we are as an organization through our values. Our people are our greatest resource and our values drive our people.
Communication: We believe communication in every direction and through multiple methods is essential to doing our work at the highest level. As an information organization, we use a transparent process for decision making which encourages creativity and fosters collaboration among staff and our community.
Flexibility: An agile organization is one that can change course to provide better services. We define our organization in this way and pride ourselves in being good stewards of all resources.
Community Driven: Our community is the state. Our value is demonstrated in what we are able to give back as public servants. We believe that by remaining open to our community's needs, we can personalize experiences for individuals and groups.
Inclusivity: We strive to expand opportunities to better connect with others and break down barriers. Integrity, respect, and equality guide our performance and we are committed to hiring staff that reflect our community.
Professionalism: Our staff model professionalism by providing a welcoming environment, excellent customer service, valuing diversity, and supporting multiple methods of service delivery. A well-trained and knowledgeable staff is our greatest asset.



Position Overview:
We have a great career opportunity available for a Discus Training Coordinators in our Columbia, South Carolina headquarters.
Under the general supervision of the Electronic Resources Director, The Discus Training Coordinator works in coordination with other training/outreach staff to support the State Library's electronic resources program Discus - South Carolina's Virtual Library. The position is responsible for conducting training and instruction on the use of Discus research databases and increase awareness of the Discus program. Selected candidate may support special communities as part of their training responsibilities.
The candidate must have excellent customer service skills with the ability to interact courteously and effectively with internal and external customers. They should have excellent organizational skills, attention to detail, and the ability to handle multiple projects and meet deadlines under limited supervision. They must have the ability to communicate effectively, both orally and in writing with all levels of staff and management. The candidate should be open to innovation and changing technologies and be willing to incorporate them into presentations. They must be flexible and adaptable to various presentation and training venues. Under limited supervision of the Director of Electronic Resources, exercise independent judgement and handle customer interactions with diplomacy and tact.
Compensation & Benefits:
Hiring Range: $43,030 - $50,000
Need more reasons to apply?
SCSL is committed to providing our employees with a collaborative and inclusive work environment that provides challenging work, personal and professional growth, and a work/life balance.
In addition to all the great perks we've already shared, we also offer:
Health, Dental, Vision, Life, Retirement, and more
15 days of annual leave per year
15 days of sick leave per year
13 paid holidays
Team Building Activities – We believe in growing together
Don't miss this great opportunity to take your career to the next level! Apply today.
As an EEO/Affirmative Action Employer all qualified applicants will receive consideration for employment without regard to race, color, religion, age (over 40), sex, including pregnancy and childbirth (or related medical conditions), sexual orientation, gender identity, national origin, disability, or veteran status.
Essential Duties of the Position:
Determine training needs through feedback from Discus communities, develop appropriate presentation topics and materials, and conduct in-person training sessions at schools and school districts throughout SC and at the SC State Library.
Conduct presentations and staff exhibit tables at all appropriate major conferences within South Carolina. Research and attend additional statewide conferences appropriate to the Discus audience and promote Discus participation to non-participating eligible institutions. Track presentation and exhibit attendance and follow-up on attendee questions and technical issues.
Create, maintain, and add training materials to the department's document library. Coordinate with the Customer Support Specialist on promotional materials needed for trainings and conferences. View vendor-led national training sessions to ensure knowledge of current and new Discus resources.
Establish and maintain effective working relationships.
Participate in pre-approved professional development conferences and seminars.
The Candidate:
Minimum Requirements:
A bachelor's degree and relevant training and development experience.
This position will require the operation of a state vehicle; must possess a valid driver's license.
Preferred Qualifications:
Two years of experience in the delivery of training/instruction.
Experience in using electronic information databases, and computer technology.
Educational experience in a K-12 environment.
Knowledge of training principles and practices, methods of conducting training sessions, and creation of accompanying materials.
Excellent verbal, written, and interpersonal skills.
Ability to gauge user's technical knowledge and communicate with them appropriately.
Knowledge of different types of learning styles and techniques to accommodate diverse audiences.
Ability to analyze training needs and resources to create and deliver presentations to individuals and groups via in-person sessions.